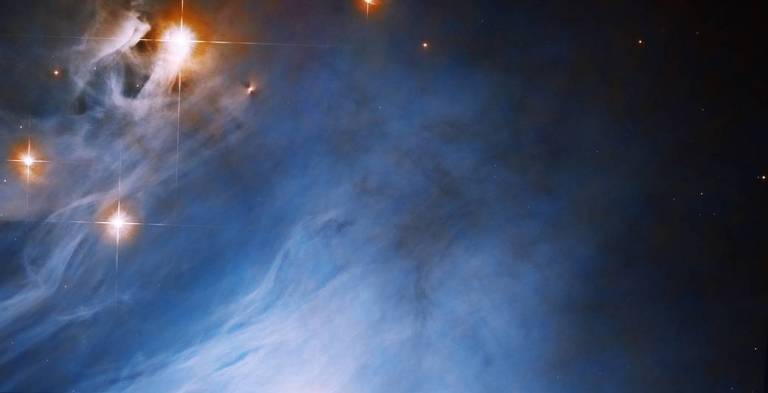 Leave a comment Space Grace: The Sun and The Moon and The Starships
Posted by Maggie on December 18, 2021 in From the editors
NASA: Reflections of Starlight: This Hubble Space Telescope image captures a portion of the reflection nebula IC 2631, which contains a protostar, the hot, dense core of a forming star that is accumulating gas and dust. Eventually, the protostar may gravitationally gather enough matter to begin nuclear fusion and emit its own energy and starlight.
NASA: NASA Enters the Solar Atmosphere for the First Time, Bringing New Discoveries: For the first time in history, a spacecraft has touched the Sun.
Joe Hiti: NASA sends the first-ever spacecraft to the sun's atmosphere: After a three-year journey, a spacecraft has entered the sun's atmosphere for the first time ever…
Marina Koren: Why NASA Is Trying to Dodge the Moon: The Webb telescope is headed to a spot about a million miles from Earth, four times farther than the moon…
Space: NASA's James Webb Space Telescope launch: Live updates: NASA's James Webb Space Telescope, the agency's successor to the famous Hubble telescope, is scheduled to launch no earlier than Dec. 24, 2021.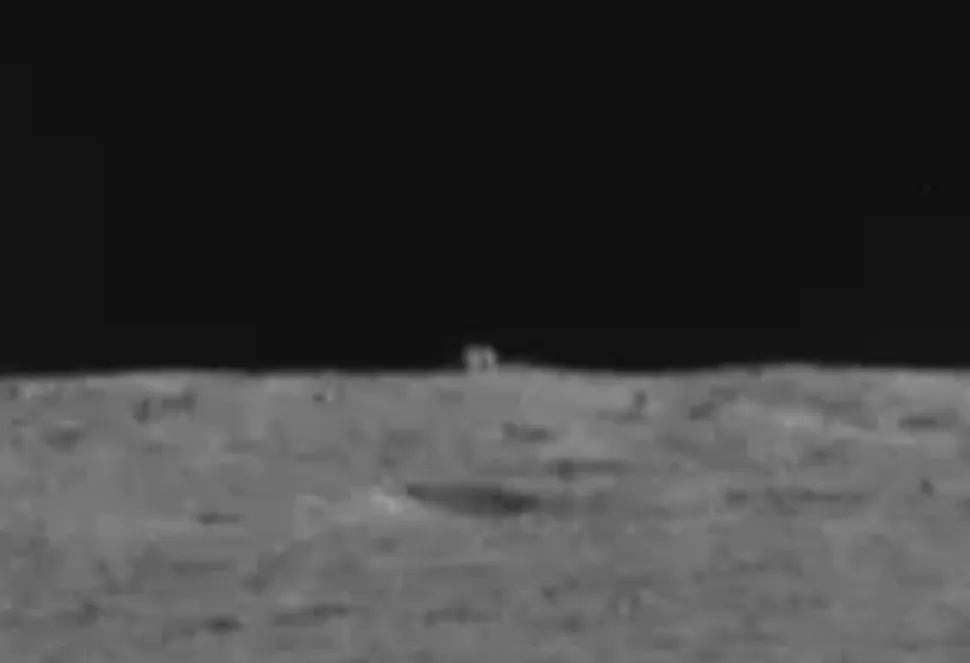 Andrew Jones: Why will it take China's Yutu 2 moon rover so long to reach lunar 'mystery hut'?
Vishwam Sankaran: Scientists discover 'hidden water' just three feet below Mars' Grand Canyon
Michael Greshko: The universe is expanding faster than it should be … Says who???
Giles Sparrow: The weirdest moons in the solar system: All but two of our solar system's planets have natural satellites of one sort or another.
NASA: NASA's 'Eyes on Asteroids' Reveals Our Near-Earth Object Neighborhood
https://img-s-msn-com.akamaized.net/tenant/amp/entityid/AARTHtg.img?w=768&h=882&m=6
BBC: Tech trends 2022: Starships and missing chips: Elon Musk's dream of going to Mars could take a big leap forward next year when his company SpaceX attempts to launch Starship into orbit for the first time…
Robert Zimmerman: 99.9% of all mass at center of Milky Way is found in central black hole
Chicago and lake Michigan from space at night, with the aurora Borealis and the Milky Way by NASA pic.twitter.com/DYbbiM7VKc

— Black Hole (@konstructivizm) December 15, 2021
~~~
~~Many thanks to Maggie and The Universal Spectator for reprint permission.
The post Leave a comment Space Grace: The Sun and The Moon and The Starships appeared first on Patriots' Soapbox 24/7 News Network.
Posted by Maggie on December 18, 2021 in From the editors NASA: Reflections of Starlight: This Hubble Space Telescope image captures a portion of the reflection nebula IC 2631, which contains a protostar, the hot, dense core of a forming star that is accumulating gas and dust. Eventually, the protostar may gravitationally gather enough matter to begin nuclear fusion and emit its…
Posted by Maggie on December 18, 2021 in From the editors NASA: Reflections of Starlight: This Hubble Space Telescope image captures a portion of the reflection nebula IC 2631, which contains a protostar, the hot, dense core of a forming star that is accumulating gas and dust. Eventually, the protostar may gravitationally gather enough matter to begin nuclear fusion and emit its…