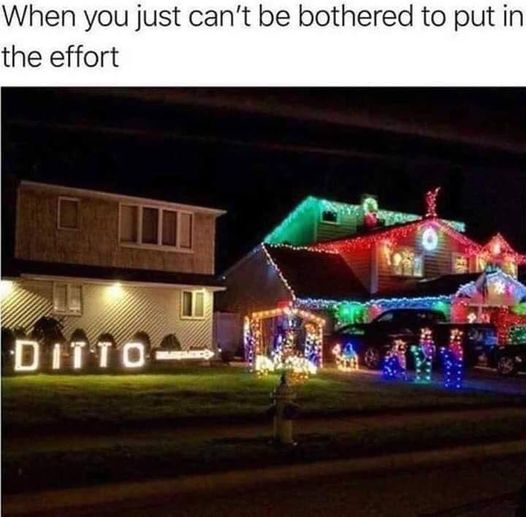 Thursday Newsfeed: This Christmas, Coal in Your Stocking from Santa Might Just Be a Good Thing…
Posted by Maggie on December 16, 2021 in From the editors
Fa-La-La-La-Laaa-La-La-La-Luuuuuuuh…
You do know what comes after the holidays, right? Most diligent people start gathering their information in order to file their income tax returns early. Well, we do. And it's a huge mirror on a person's or family's … or business's …income versus budget expenses for the year … and how and what to do to adjust the financial strain and/or deficit. A Hell of a lot of people are in for a rude awakening in the months ahead leading up to the filing deadline. 1 in 10 financially say they are financially better off today than they were a year ago. That is a resounding "Hell NO!" for 90% of Americans.
Megan Henney: Surging inflation will cost most US households $3,500 this year, analysis shows: Households need to set aside 6% of budget to allocate for inflation
Findings from the Penn Wharton Budget Model, a nonpartisan group at the University of Pennsylvania's Wharton School, show that most U.S. households will need to allocate at least 6% more of their budget in order to sustain last year's spending level on goods and services. That figure is even higher for low-income Americans, who need to increase their spending by at least 7%.

The recent inflation burst is disproportionately hurting lower-income households, largely because they collectively spend more on energy – which has seen some of the wildest price swings over the past year – while wealthy Americans spend more on services, which has seen the smallest inflation increases.

That could mean, based on 2020 spending data, that the bottom 20% of income-earners saw their consumption expenditure increase by 6.8% to $2,120 per household, while the top 5% saw a 6.1% increase, or roughly $7,636 per household. Middle-income earners also saw a large increase in expenses, with an increased consumption expenditure of $4,351, or an increase of 6.8%…

Price increases were widespread: Energy prices jumped 3.5% in November and are up 33.3% year over year. Gasoline is a stunning 58.1% higher than it was a year ago. Food prices have also climbed 6.1% higher over the year, while used car and truck prices – a major component of the inflation increase – are up 31%…
Carol Roth: Inflation is real. So why is the liberal media still lying about it? First, we were told that inflation wasn't likely. Then we were told it was going to be 'transitory' or temporary
And demonizing crap like this inaccurate and divisive dribble nearly everyday from the White House Flippant Secretary Peppermint Psaki is not helping…
Steve Straub: WH PRESS SECRETARY JEN PSAKI ABSURDLY BLAMES DRAMATIC INCREASES IN MEAT PRICES ON 'THE GREED OF MEAT CONGLOMERATES' … Either she is completely ignorant of how industries have to work and deal with the inflation, supply, demand, production/transportation cost hikes, etc. or she's a damn liar.
Zachary Halaschak: Biden and Democrats resort to blaming business greed for inflation … Right out of the fascistic Marxist/Stalinist playbooks.
NYPost Ed Board: New Yorkers pay far steeper economic price than rest of nation due to pols' extreme COVID mandates … And yet, New Yorkers still keep voting for socialist democrats. Hard to feel sorry for them.
VIDEO: New York gym owners refuse to enforce indoor mask mandate: It's 'destroying businesses'
VIDEO: NYC steakhouse owner says it'll take a year before things get back to normal
VIDEO: California small business owner grappling with new mask mandate
What we are now seeing and experiencing with this commie-wild administration is the asinine correction on what these same people used to say about failed socialist/communist states`: "They just didn't spend enough…". Hence, they are printing so much money that your kids' Milton Bradly games money is not only worth more but comes in pretty pastel colors.
Let this sink in, America…
That's a Hell of a 2024 re-election campaign strategy there, Chris, and hardworking struggling Americans sure as Hell absolutely love being political pawns for Joe Biden and the damn demo-commies at the expense of our livelihoods and wellbeing…
Jason D. Bland: Confidence: Biden's Achilles' heel … And overconfidence of his political party, and their lapdog MSM.
And this…
A closer look at the stocks Jim Cramer told his audience to buy at the start of the year and what they're worth now. #jimcramer pic.twitter.com/YypWksHarH

— David Morgan (@silverguru22) December 15, 2021
Again, and again … againagainagainagainagain, the president doesn't control or set prices (not yet anyway, but just hand old Joe the pen and paper-stuffed bi-fold that usurps that power) but his policies do, and the markets read those policies and speculate based on historical experience and math, and act accordingly … and the markets drive the economy and the economy effects the supply and the prices. I took algebra and trig in high school, so, I know this ain't a straight "1+1=2" equation as much as it's a multiple page power-point lesson.
Twitchy: HO HO OH SNAP! Salvation Army's recent attempt at being WOKE with their donations has BACKFIRED in a huge way … D'oh!
Clueless in Nancy's Pickled Brain:
Pelosi "can't explain" the crimewave, especially in her district/city, well, and implies the press has the answer. Anyone want to enlighten, Nancy? Maybe somebody in the press pool with atleast 1/2 a `nad can point out this to her …
Callie Patteson: Pelosi slams 'outrageous' crime surge, won't admit to liberal cause: House Speaker Nancy Pelosi blasted an "attitude of lawlessness" across the country Wednesday, decrying a recent surge in smash-and-grab crimes – particularly in her hometown of San Francisco – but refusing to admit it stems from police funding cuts and bail reform measures pushed by left-wing lawmakers…
"It's absolutely outrageous," Pelosi (D-Calif.) said when asked about the crime spike. "Obviously, it cannot continue. But the fact [is] that there is an attitude of lawlessness in our country that springs from I don't know where … and we cannot have that lawlessness become the norm."

"It must be stopped, and it's not just San Francisco," Pelosi emphasized. "It's in our entire country."
Robert Spencer: Pelosi Ignores the Dumpster Fire, Claims Biden is 'Just Perfect'
I am hearing self-righteous dolts insisting the non-vaxxed sick be bumped down in ER triage and/or refused medical care and forced to pay all medical expenses pay out of pocket if cared for. Well, y'all, how should we address these #WOKE-infected losers? Don't answer their 911 calls? Insurance companies refuse coverage for their business losses?
Emma Colton: 'Woke' retailers who asked Congress for help amid smash-and-grabs supported left-wing police reforms: Nearly two dozen CEOs signed the letter asking Congress for support, including the chiefs of Target, Nordstrom and Levi Strauss
Paul Bedard: Crime fear grips US, 68% say it's getting worse
America, we are not only witnessing, but living, the century-warned results of the dems' ultimate agenda in-action collapsing on our collective heads.
The District of Columbia Witch Trials:
Breitbart: Defiant Mark Meadows Slams the Democrats: 'They're Not Going to Intimidate Me'
Mark Tapscott: Nancy Pelosi Is the Elephant in the Room of the January 6 Riot: What did Pelosi, or her minions, decide and when did she decide it on January 6?
George Parry: A Visit to the DC Gulag – This is how totalitarianism looks: The plight of America's January 6 prisoners in pre-trial detention.
Socialism and Communism cloaked under 'Democracy' Fleece as We are Lead to the Slaughter:
As I have warned over the years, take the left's championing of "democracy" with a pebble of filthy road salt. They absolutely use the word as cover for their trickling in of totalitarianism in order to stifle and trash anything/anyone that dares challenge their deception with the fact that we are not a 'democracy' but a representative Constitutional republic. And as I've said before, all the world's communist/socialist enclaves consider themselves 'democracies'. And therein lies the left's plan for 'democracy' in our country. I'll let VDH outline just some of the details of what I'm referring to…
Victor Davis Hanson: Why Is the Left Worried Suddenly About the End of Democracy? They are fearful and angry not because democracy does not work, but because it does despite their own media and political efforts to warp it.
They are not worried about 2 million foreign nationals crashing the border in a single year, without vaccinations during a pandemic. Yet it seems insurrectionary for a government simply to nullify its own immigration laws.

They are not worried that some 800,000 foreign nationals, some residing illegally, will now vote in New York City elections.

They are not worried that there are formal efforts to dismantle the U.S. Constitution by junking the 233-year-old Electoral College or the preeminence of the states in establishing ballot laws in national elections.

They are not worried that we are witnessing an unprecedented left-wing effort to scrap the 180-year-old filibuster, the 150-year-old nine-person Supreme Court, and the 60-year tradition of 50 states, for naked political advantage.

They are not worried that the Senate this year put on trial an impeached ex-president and private citizen, without the chief justice in attendance, without a special prosecutor or witnesses, and without a formal commission report of presidential high crimes and misdemeanors.

They are not worried that we are witnessing an unprecedented left-wing effort to scrap the 180-year-old filibuster, the 150-year-old nine-person Supreme Court, and the 60-year tradition of 50 states, for naked political advantage.

They are not worried that the Senate this year put on trial an impeached ex-president and private citizen, without the chief justice in attendance, without a special prosecutor or witnesses, and without a formal commission report of presidential high crimes and misdemeanors…

What then is behind this new left-wing hysteria about the supposed looming end of democracy?

It is quite simple. The Left expects to lose power over the next two years—both because of the way it gained and used it, and because of its radical, top-down agendas that never had any public support…
It is definitely a must read in full. And add to it it (as seen above) the Constitutional atrocity being carried out by the Pelosi Congress and the federal government in general with the January 6 "investigation" and with the political prisoners wrongly endlessly detained in the DC gulag.
David Zukerman: The Big Lie that Republicans threaten democracy: Clearly, the left has started to fire opening salvos of propaganda to mislead the American people into believing that the Republicans — not the Democrats — present the clear and present threat to what Madison, in Federalist No. 57, called the spirit of American freedom.
Twitchy: She JUST sucks: Kamala Harris dramatically prattling on about what she and Democrats STAND FOR goes PAINFULLY wrong (watch)
Stephen Kruiser: Elizabeth Warren Is Really Cranking Up the Commie Stupidity This Week
~~~
~~Many thanks to Maggie and The Universal Spectator for reprint permission.
Posted by Maggie on December 16, 2021 in From the editors Fa-La-La-La-Laaa-La-La-La-Luuuuuuuh… You do know what comes after the holidays, right? Most diligent people start gathering their information in order to file their income tax returns early. Well, we do. And it's a huge mirror on a person's or family's … or business's …income versus budget expenses for the year ……
Posted by Maggie on December 16, 2021 in From the editors Fa-La-La-La-Laaa-La-La-La-Luuuuuuuh… You do know what comes after the holidays, right? Most diligent people start gathering their information in order to file their income tax returns early. Well, we do. And it's a huge mirror on a person's or family's … or business's …income versus budget expenses for the year ……