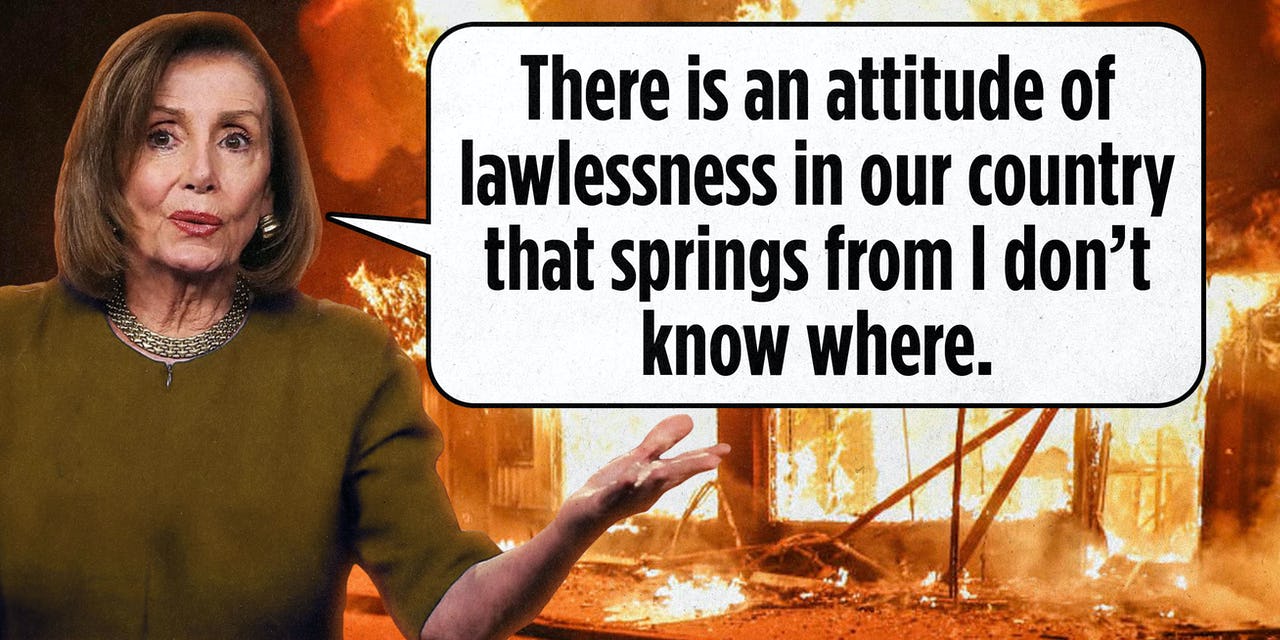 Are the Soft-On-Crime Dems Waking Up?
San Francisco's mayor sounds like Dirty Harry in her plan to get tough on crime.
Are Democrats finally waking up to the reality that their weak-on-crime policies are not popular with the American public? Are they ready to admit that judging the justice of a legal system based on "equity" outcomes does not produce actual justice, but in fact only results in more crime and injustice? Are Democrats ready to concede that the only truly just system is one in which individuals are held to account for their own actions in regards to the law and not given deferential treatment due to their collective identity group?
Well, it certainly sounds like at least some Democrat leaders have recognized that lawlessness in their cities may become an electoral millstone around their necks. At least to save their own political hides, they're calling for actually getting tough on crime rather than more woke criminal coddling.
San Fransisco Mayor London Breed sounds like she had just had a conversation with Dirty Harry. "It's time the reign of criminals who are destroying our city, it is time for it to come to an end," she declared. "And it comes to an end when we take the steps to be more aggressive with law enforcement. More aggressive with the changes in our policies and less tolerant of all the bulls*** that has destroyed our city."
The last Republican mayor of San Francisco left office in 1964.
Maybe she's "feeling lucky," but Breed said she would be putting forward a plan to provide more funding for police for more overtime and the hiring of additional officers. She also recommended changes to the city's laws that have made it more difficult for police to respond to criminals. Laws like the one passed by the Board of Supervisors in 2019 that forbids officers from accessing live closed camera feeds during emergencies. She criticized the law by stating, "Where there were multiple robbery crews hitting multiple stores, [officers] couldn't even access those cameras, which is ridiculous."
Even House Speaker Nancy Pelosi has gotten in on the "tough on crime" act. "It's absolutely outrageous," she responded when recently questioned about rising crime in her home city. "Obviously, it cannot continue. But the fact [is] that there is an attitude of lawlessness in our country that springs from I don't know where … and we cannot have that lawlessness become the norm. It must be stopped. And it's not just San Francisco. It's in our entire country."
Well, kudos to Pelosi for her keen sense of the obvious. However, the notion that she has no idea why crime is spiking is patently absurd. The fact of the matter is that Democrat-run cities have an awful record on crime precisely because they have embraced the Left's Marxist social justice narrative. They stand in solidarity with groups like Black Lives Matter, and they have enacted policies that both undercut good policing and eschew holding criminals accountable. At the same time these Democrat politicians have cut police department budgets in deference to the social justice warriors who demonize law enforcement as "systemically racist."
The inevitable result of all this divisive and unjust nonsense is spiking crime.
Is it really spiking crime that motivated Pelosi, or is it politics? Knowing Pelosi as we do, the answer is obviously the latter. She's been reading the tea leaves and recognizes that Americans are fed up with rising crime and are increasingly associating it with the Democrats' soft-on-crime policies. With the 2022 midterms looming, Pelosi is desperate to change the optics — she wants Democrats seen as crime-fighting superheroes instead of the thug-huggers they really are.
~~~
~~Reprinted with permission. See the original article here and leave some comments! 
San Francisco's mayor sounds like Dirty Harry in her plan to get tough on crime. Are Democrats finally waking up to the reality that their weak-on-crime policies are not popular with the American public? Are they ready to admit that judging the justice of a legal system based on "equity" outcomes does not produce actual…
San Francisco's mayor sounds like Dirty Harry in her plan to get tough on crime. Are Democrats finally waking up to the reality that their weak-on-crime policies are not popular with the American public? Are they ready to admit that judging the justice of a legal system based on "equity" outcomes does not produce actual…