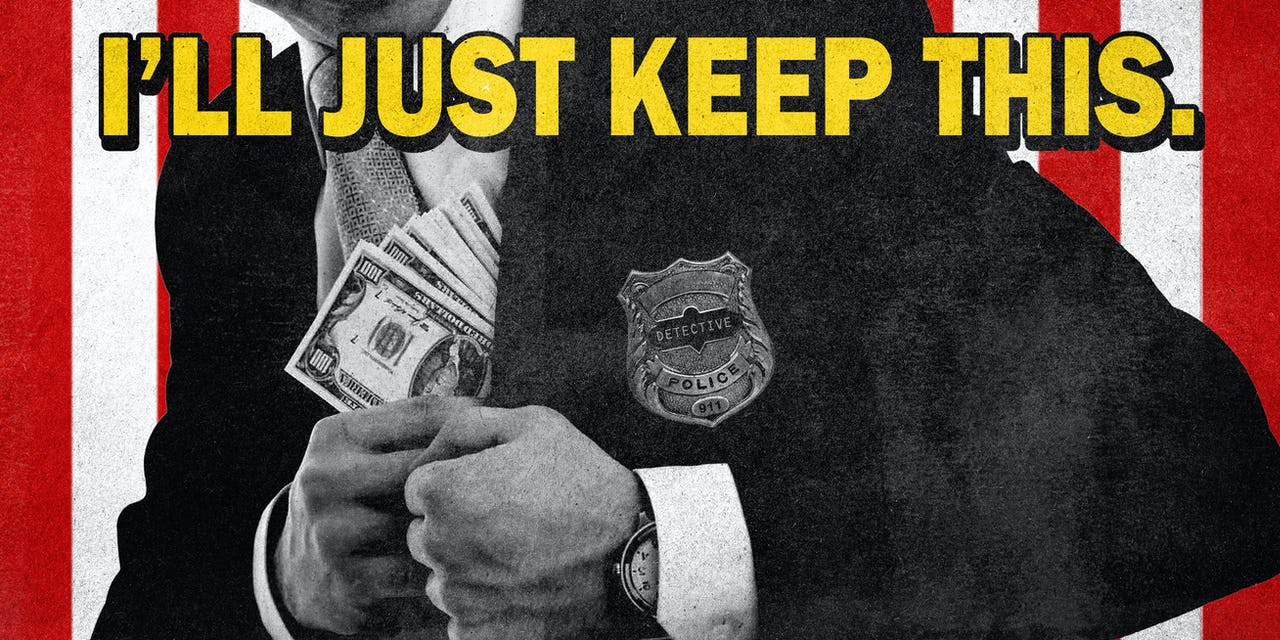 Asset Forfeiture and Highway Robbery
A person carrying large sums of money is at risk of it being taken away by the government.
Asset forfeiture is an issue that needs to be addressed. This particular civil seizure of property is a form of robbery in need of serious reform.
Civil asset forfeiture is when the government or police seize property or cash if they suspect they're being used for a crime. However, their victims are not necessarily behaving criminally as was the case last week.
A young woman was traveling from Chicago and had a layover in Dallas Love Field Airport. Her checked bag containing two blankets and $100,000 in cash were discovered by a K-9 unit. Her money was seized by the police, and now this woman has to jump through legal hoops to get it back.
It is not illegal to transport large amounts of cash. Yet the onus is on her to hire an attorney, take her case to court, and prove that she was not doing anything criminal with the money.
This is typically more trouble than it's worth. If she is unable to prove her case, she is out even more money in legal fees.
Another person — a gentleman by the name of Jerry Johnson from North Carolina — recently suffered this same miscarriage of justice. Johnson wanted a third truck for his business, so he flew to Phoenix with $40,000 in cash with the purpose of buying a truck at auction. You guessed it — his money was confiscated when he landed at the airport. He claims he was coerced into signing a waiver for the civil asset forfeiture or face charges and arrest. He is a small business owner, and $40,000 and no third truck is a big financial hit. He is still in a legal battle to get his money back.
Cities, though, are relatively small players in this scheme. The U.S. government seizes assets routinely, taking in millions of dollars.
Asset forfeiture is unconstitutional. There is no due process to this type of seizure, which is a violation of the Fourth Amendment and runs against the very pillar of presumed innocence that undergirds our criminal justice system. This practice has been around for a long time and, frankly, there is not much bipartisan incentive to forestall it — though there are a lot of bipartisan voters who would love to see it on the ash heap of history.
A person carrying large sums of money is at risk of it being taken away by the government. Asset forfeiture is an issue that needs to be addressed. This particular civil seizure of property is a form of robbery in need of serious reform. Civil asset forfeiture is when the government or police seize property or…
A person carrying large sums of money is at risk of it being taken away by the government. Asset forfeiture is an issue that needs to be addressed. This particular civil seizure of property is a form of robbery in need of serious reform. Civil asset forfeiture is when the government or police seize property or…