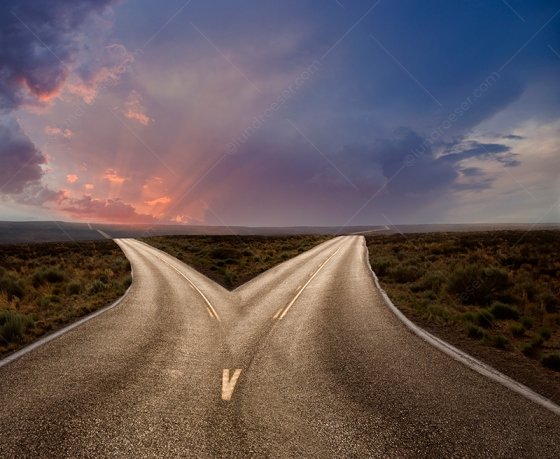 Sunday Sermon: We Decide Where We Go From Here…
Posted by Maggie on December 12, 2021 in From the editors
Liel Leibovitz, a senior writer at Tablet Magazine, has, perhaps, one of the most stunningly clear and concise pieces that fully describes the societal mess we are experiencing in this nation. He describes his foundation in liberalism, and the awakening to the ugly anti-liberal tyranny it has become, akin to all those fascist socialist/communist tyrants of the 20th century. And according to Leibovitz it can and should be rejected immediately and these unelected dictatorial thugs removed of all their presumed and assumed power over us and our freedom and liberty. He calls it "The Turn", and in my experience of witnessing it in other people over these last five years, "The Turn" is always followed by the "Walk Away".
Some of us here have either personally experienced such illiberal and unfair strict and inane ostracizing over politics by friends, acquaintances, and even family, or we know someone who has. And it happens more so by the left than it does by the right. Tell us again who exactly is "tolerant"?
It is lengthy but so much well worth your time to click the link and read the whole thing. Here's a sample…
Liel Leibovitz: The Turn: When I saw the left give up everything I believe in, I changed politically. You can, too.
You may be among the increasing numbers of people going through The Turn right now. Having lived through the turmoil of the last half decade—through the years of MAGA and antifa and rampant identity politics and, most dramatically, the global turmoil caused by COVID-19—more and more of us feel absolutely and irreparably politically homeless. Instinctively, we looked to the Democratic Party, the only home we and our parents and their parents before them had ever known or seriously considered. But what we saw there—and in the newspapers we used to read, and in the schools whose admission letters once made us so proud—was terrifying. However we tried to explain what was happening on "the left," it was hard to convince ourselves that it was right, or that it was something we still truly believed in. That is what The Turn is about.

You might be living through The Turn if you ever found yourself feeling like free speech should stay free even if it offended some group or individual but now can't admit it at dinner with friends because you are afraid of being thought a bigot. You are living through The Turn if you have questions about public health policies—including the effects of lockdowns and school closures on the poor and most vulnerable in our society—but can't ask them out loud because you know you'll be labeled an anti-vaxxer. You are living through The Turn if you think that burning down towns and looting stores isn't the best way to promote social justice, but feel you can't say so because you know you'll be called a white supremacist. You are living through The Turn if you seethed watching a terrorist organization attack the world's only Jewish state, but seethed silently because your colleagues were all on Twitter and Facebook sharing celebrity memes about ending Israeli apartheid while having little interest in American kids dying on the streets because of failed policies. If you've felt yourself unable to speak your mind, if you have a queasy feeling that your friends might disown you if you shared your most intimately held concerns, if you are feeling a bit breathless and a bit hopeless and entirely unsure what on earth is going on, I am sorry to inform you that The Turn is upon you.

The Turn hit me just a beat before it did you, so I know just how awful it feels…

But, having been there before, I have one important thing to tell you: If the left is going to make it "right wing" to simply be decent, then it's OK to be right.

Why? Because, after 225 long and fruitful years of this terminology, "right" and "left" are now empty categories, meaning little more than "the blue team" and "the green team" in your summer camp's color war. You don't get to be "against the rich" if the richest people in the country fund your party in order to preserve their government-sponsored monopolies. You are not "a supporter of free speech" if you oppose free speech for people who disagree with you. You are not "for the people" if you pit most of them against each other based on the color of their skin, or force them out of their jobs because of personal choices related to their bodies … You are not "for science" if you refuse to consider hypotheses that don't conform to your political convictions and then try to ban critical thought and inquiry from the internet. You are not an "anti-racist" if you label—and sort!—people by race. You are not "against conformism" when you scare people out of voicing dissenting opinions…

So look at the list of things supported by the left and ask yourself: Is that me? If the answer is yes, great. You've found a home. If the answer is no, don't let yourself be defined by an empty word. Get out. And once you're out, don't let anyone else define you, either. Not being a left-wing racist or police state fan doesn't make you a white supremacist or a Trump worshipper, either. Only small children, machines, and religious fanatics think in binaries…
And this isn't just in relationship to social politics and party politics. Look at what they've done with science. You know, when honest history looks back on the origins of this pandemic and the outrageous government(s) overreacting, here and around the world, and the persecution, stifling, silencing, 'canceling' of real (non-political) science and scientists/doctors/virologists we will find how the powers that be used a virus in order to rule with heavy hands over all of us … in order to install their 'transformative' agenda … and how we all (individually and collectively) indeed suffered … and died … far more than we had to because of these opportunistic power-grabbers and profiteers supremely declaring themselves "science" and that we must "follow" them. As pointed out in previous posts there are those not only calling for the internment and denial of healthcare and even the basic needs of the unvaxxed but doing just that in Australia and countries in Europe. It's trickling in here, folks. We're not fearful enough. We're not submitting silently to mandates. We dare defy their assaults on our rights. And we are deemed 'murderers'.
Genuinely, actually, and truly

The people who want to put masks on your kids will not tolerate masks on their kids

They will not wear masks

They will not limit their lives

They think you are the problem and they are the solution

— PoliMath (@politicalmath) December 12, 2021
This is the biggest class warfare crisis I've ever seen by a factor of ten

The elites get to do whatever the fuck they want

Every restriction is about making sure the poors know their place

— PoliMath (@politicalmath) December 12, 2021
Full PoliMath Twitter tweet thread here (LANGUAGE WARNING).
MORE:
'The Turn' and the 'Walk Away' are happening…
Victor Davis Hanson: The 'Woke' Got What They Wanted — And Then What?
As the woke drove terrified old liberal Democrats into hiding, all the old wisdom about human nature vanished. Forget that criminals hurt the poor the most. Discard the quaint idea of Martin Luther King, Jr. that our character, not our color, determines who we are. Ignore the passe idea that inflation eats away at the wages of the working class…

Freedom-loving individuals don't like cancel culture, ostracism, iconoclasm, Trotskyization, and commissars. They prefer free speech and treasure the Bill of Rights.

So, in just 10 months the Left got what it wanted. And the people are becoming not just sick of what has followed, but disgusted. They are terrified that the Left is not just failing, but also wrecking the country and them along with it…
Ruy Teixeira: The Democrats' Hispanic Voter Problem: It's Not As Bad As You Think—It's Worse
Roger Kimball: Civilizational Suicide, Not Omicron, Is Killing Us: Emergencies justify emergency powers, and emergency powers mean that you can push ahead with your agenda on all fronts.
Julie Kelly: 'It's Time to Stand Up For Ourselves and Our Country': In this second of a two-part interview with Victoria White, the January 6 defendant tells of the personal price she's paid since her arrest. "Now I should be killed for being there?"
Twitchy: WOMP-womp: Sarah Silverman doesn't like the TASTE of her own Lefty medicine after Lefties paint her as a RACIST for calling out Joy Reid (watch)
~~~
~~Many thanks to Maggie and The Universal Spectator for reprint permission.
Posted by Maggie on December 12, 2021 in From the editors Liel Leibovitz, a senior writer at Tablet Magazine, has, perhaps, one of the most stunningly clear and concise pieces that fully describes the societal mess we are experiencing in this nation. He describes his foundation in liberalism, and the awakening to the ugly anti-liberal tyranny it has become, akin to all…
Posted by Maggie on December 12, 2021 in From the editors Liel Leibovitz, a senior writer at Tablet Magazine, has, perhaps, one of the most stunningly clear and concise pieces that fully describes the societal mess we are experiencing in this nation. He describes his foundation in liberalism, and the awakening to the ugly anti-liberal tyranny it has become, akin to all…