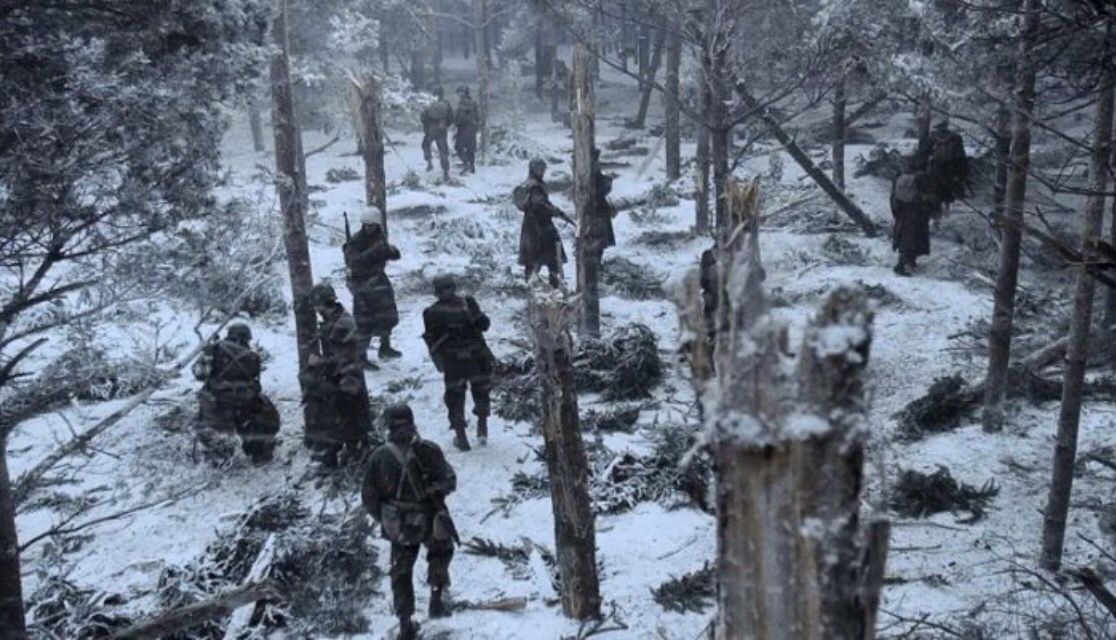 'Tis the Season – Patriots' Soapbox 24/7 News Network
By the early Sixties, my avid interest in History was well established and my focus honed in on World War II, which dominated my early childhood. It was John Toland's "Battle: The Story of the Bulge" that hooked me forever to the first-person eyewitness chronicles of the returning veterans, my first heroes. It took those dozen or more years to pass for many to begin to tell their stories. And incredible stories they were.
Among my favorite chroniclers of our warfighters' stories is Marcus Brotherton, who has several books on the subject in print. I suspect that as I have, when we get close to mid-December, Marcus has the frigid and snowy woods of 1944 Bastogne on his mind along with the advent of Christmas. No surprise, then that he has led the way with this post. I hope you appreciate it and take the time to look into his other works.
THIS CHRISTMAS SEASON, be encouraged and inspired by the faith of Sgt. Darrell 'Shifty' Powers (1923-2009), one of the original Band of Brothers, as described in the biography I wrote about him, SHIFTY'S WAR. [Photo courtesy Mark Cowen.]
"I'd always considered myself a Christian, you know. Dorothy and me got active in the church like most people do in the South, and we were never folks for sitting around with nothing to do, so we taught Sunday School for a lot of years. I liked the thought of a church helping kids make good decisions, so for a while I became the Sunday School superintendent and helped organize all the kids in their departments.
"Now, I never fussed about this out loud, but I confess I never much liked the pictures of Jesus that they showed around to the kids at Sunday school. Those pictures often showed him all long-haired and hollow-cheeked, looking as sad and miserable as if he'd swallowed a lemon, you know.
"So whenever it was my turn to talk to the kids, I'd tell them about the Jesus I read about in the Bible. He was always on the run, turning over tables in the temple, doctoring up sick folks, arguing against the hypocrites, calming stormy seas. I pictured Jesus as a man you wanted to follow into battle. A man you could trust with your life.
"One Sunday a few years later—I was in my mid-forties then—our preacher was talking to us in the pews about getting baptized. The act of baptism showed other folks that you had accepted the hospitality of God, he said. It showed you'd left your old life behind and had decided to start living in the new.
"Well, how he described baptism like that made me think real hard. I was still carrying around a heavy load of things I wanted to leave behind from the war. Those nightmares, you know, those memories of things I'd done, things I'd seen. So I thought I might do that.
"One Sunday morning I got down in those waters and the preacher dunked me and I came up again, wet and smiling and fresh, with people singing hymns afterward. That was how I wanted to keep on living—new, like how the preacher described—and I reckon getting baptized after the war helped me go that direction.
"Afterward, I found it more peaceful when I prayed. And I started sleeping better. I did."
By the early Sixties, my avid interest in History was well established and my focus honed in on World War II, which dominated my early childhood. It was John Toland's "Battle: The Story of the Bulge" that hooked me forever to the first-person eyewitness chronicles of the returning veterans, my first heroes. It took those…
By the early Sixties, my avid interest in History was well established and my focus honed in on World War II, which dominated my early childhood. It was John Toland's "Battle: The Story of the Bulge" that hooked me forever to the first-person eyewitness chronicles of the returning veterans, my first heroes. It took those…