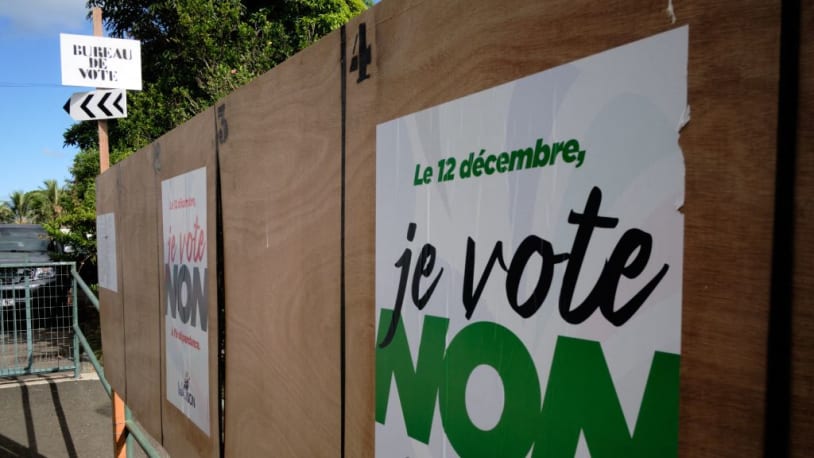 New Caledonia holds final referendum on independence from France
Voters in the French territory of New Caledonia vote Sunday on whether to remain a part of France, The Associated Press reports.
New Caledonia, an archipelago in the South Pacific with a population of around 250,000, became a French colony in 1853, gained equal citizenship for its native inhabitants in 1957, received a degree of autonomy in 1988, and rejected previous independence referenda in 2018 and 2020. In 2018, 43.6 percent of voters backed independence. In 2020, the share of voters who favored independence rose to 46.7 percent.
Sunday's referendum is the third and final such vote permitted under the 1998 Nouméa Accord. The agreement also stipulates that, if voters choose for a third time to remain part of France, "the political partners shall meet to consider the situation thus created" and to re-negotiate the terms of New Caledonia's semi-autonomy.
France is eager to maintain its foothold in the South Pacific as Chinese influence in the region grows. The French military maintains a base in New Caledonia — one of only two French bases in the Pacific — and cooperates with the U.S., Australia, and New Zealand on various regional security initiatives.
The archipelago's pro-independence faction has announced they will boycott the referendum after the French government refused requests to postpone it. The text of the Nouméa Accord stipulates that the third referendum should be held in 2022.
New Caledonia is not the only former colony reckoning with its past. Last month, after protests broke out in the French Caribbean island of Guadeloupe, France's minister for overseas territories, Sebastien Lecornu, said he was open to granting the island greater autonomy, Reuters reported.
During the same month, Barbados, a former British colony also located in the Caribbean, cut ties with the British monarch and officially became a republic.
Voters in the French territory of New Caledonia vote Sunday on whether to remain a part of France, The Associated Press reports. New Caledonia, an archipelago in the South Pacific with a population of around 250,000, became a French colony in 1853, gained equal citizenship for its native inhabitants in 1957, received a degree of…
Voters in the French territory of New Caledonia vote Sunday on whether to remain a part of France, The Associated Press reports. New Caledonia, an archipelago in the South Pacific with a population of around 250,000, became a French colony in 1853, gained equal citizenship for its native inhabitants in 1957, received a degree of…