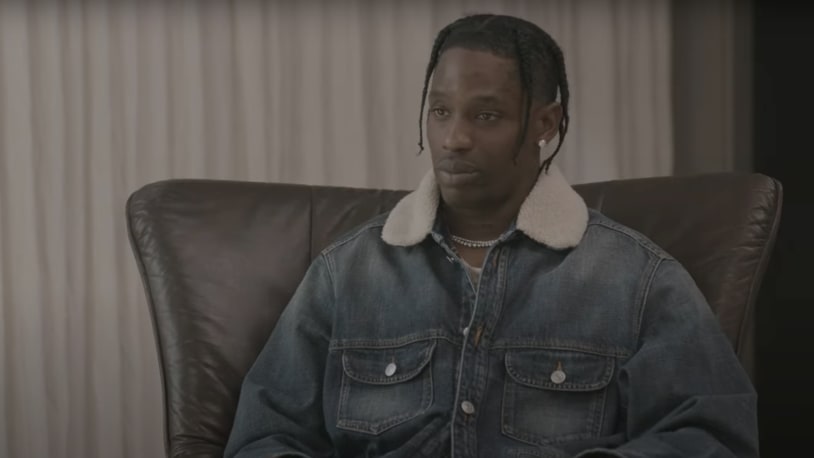 Travis Scott speaks out in 1st interview since Astroworld: 'I have a responsibility to figure out what happened'
Travis Scott has given his first interview since a deadly crowd surge at his Astroworld music festival left ten people dead. 
The rapper spoke with Charlamagne tha God for an interview posted to YouTube Thursday, telling the Breakfast Club host he's trying to "wrap my head around" the tragedy. Scott was performing at the concert in Houston when the deadly crowd surge took place. But he denied hearing screams for help while he was on stage and said he wasn't aware of the details of the tragedy, including regarding the fatalities, "until minutes before" they were announced in a press conference. 
"This night was just like a regular show, it felt like to me," he said. "As far as like the energy … people didn't show up there to just be harmful. People just showed up to have a good time, and then something unfortunate happened. And I think we really just gotta figure out what that was." 
When asked if he feels a sense of responsibility for the tragedy, Scott said he has "a responsibility to figure out what happened" and to "figure out the solution," vowing to be part of an effort to make sure "this never happens again" at future concerts. 
In the wake of the deadly crowd surge, Scott has been facing numerous lawsuits, and he has denied legal liability. The rapper has offered to pay for the victims' funerals, though multiple families have turned this down. He told Charlamagne tha God that was "understandable" but that he's "always going to be here to want to help them." He also said the victims' families are "owed" answers about the tragedy. 
"I want them to really know that my intention wasn't to harm their family at all," Scott said. "It was for them to come and have a good experience." 
Travis Scott has given his first interview since a deadly crowd surge at his Astroworld music festival left ten people dead.  The rapper spoke with Charlamagne tha God for an interview posted to YouTube Thursday, telling the Breakfast Club host he's trying to "wrap my head around" the tragedy. Scott was performing at the concert…
Travis Scott has given his first interview since a deadly crowd surge at his Astroworld music festival left ten people dead.  The rapper spoke with Charlamagne tha God for an interview posted to YouTube Thursday, telling the Breakfast Club host he's trying to "wrap my head around" the tragedy. Scott was performing at the concert…