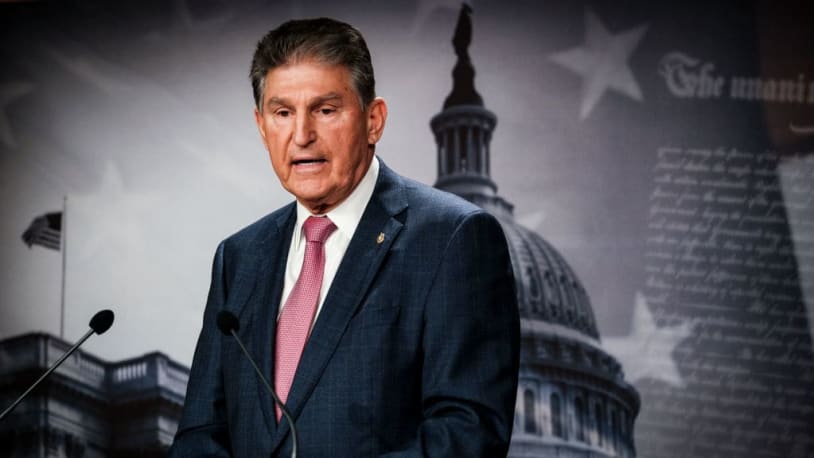 Senate passes resolution to repeal Biden's vaccine mandate
Two Democratic senators joined Republicans on Wednesday night to adopt a measure that would overturn President Biden's COVID-19 vaccine mandate for private businesses that have 100 or more employees.
The GOP-led resolution needed 51 votes in the split Senate to be approved under the Congressional Review Act, which gives Congress the ability to repeal actions by the executive branch. The two Democratic votes came from Sens. Jon Tester of Montana and Joe Manchin of West Virginia, who said last week that he does "not support any government vaccine mandate on private businesses." It's highly unlikely that the measure will pass the House, and if so, Biden would almost certainly veto it. 
Under the mandate, companies with more than 100 employees would have to require workers to get vaccinated or provide a negative COVID-19 test once a week. In November, a federal appeals court blocked enforcement of the mandate, saying it raises "grave statutory and constitutional issues."
Two Democratic senators joined Republicans on Wednesday night to adopt a measure that would overturn President Biden's COVID-19 vaccine mandate for private businesses that have 100 or more employees. The GOP-led resolution needed 51 votes in the split Senate to be approved under the Congressional Review Act, which gives Congress the ability to repeal actions…
Two Democratic senators joined Republicans on Wednesday night to adopt a measure that would overturn President Biden's COVID-19 vaccine mandate for private businesses that have 100 or more employees. The GOP-led resolution needed 51 votes in the split Senate to be approved under the Congressional Review Act, which gives Congress the ability to repeal actions…