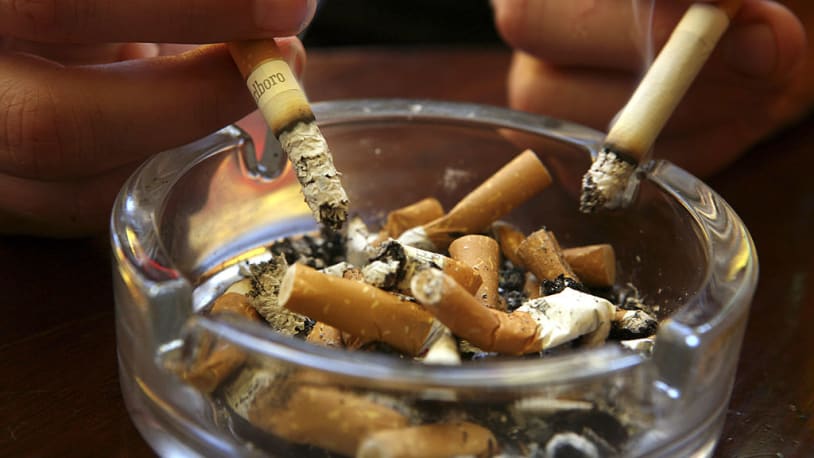 New Zealand announces plan to slowly ban cigarettes
New Zealand has announced a plan to ban the sale of cigarettes — though it will take a while. 
Under a new law, anyone younger than 15 in New Zealand would be banned from buying cigarettes for life beginning in 2023, The New York Times reports. The law wouldn't affect those who can legally purchase cigarettes now, then. But it would mean that eventually, cigarette sales would be off limits for everyone, as those born after 2008 won't ever be able to buy them, according to BBC News. 
"We want to make sure young people never start smoking, so we will make it an offense to sell or supply smoked tobacco products to new cohorts of youth," associate health minister Dr. Ayesha Verrall said, per the Times. "People aged 14 when the law comes into effect will never be able to legally purchase tobacco."
The law would not apply to vaping products. It comes as New Zealand has already been gradually raising cigarette prices and seeking to lower the smoking rate to below five percent by 2025. Verrall told The Associated Press that "we don't think tax increases will have any further impact," as "if we did that, we'd be punishing those people who are addicted to cigarettes even more." 
The plan also seeks to reduce the number of stores that can sell cigarettes from 8,000 to fewer than 500, according to BBC News. University of Otago's Richard Edwards told The Washington Post that "if we pull this off, it could act as an exemplar for how other countries could get rid of smoking." The plan is expected to become law in 2022. 
New Zealand has announced a plan to ban the sale of cigarettes — though it will take a while.  Under a new law, anyone younger than 15 in New Zealand would be banned from buying cigarettes for life beginning in 2023, The New York Times reports. The law wouldn't affect those who can legally purchase cigarettes now,…
New Zealand has announced a plan to ban the sale of cigarettes — though it will take a while.  Under a new law, anyone younger than 15 in New Zealand would be banned from buying cigarettes for life beginning in 2023, The New York Times reports. The law wouldn't affect those who can legally purchase cigarettes now,…