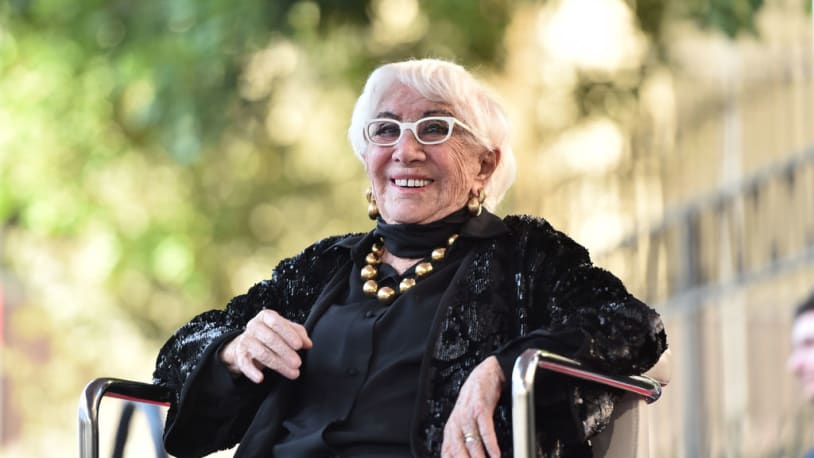 Lina Wertmüller, the 1st woman to earn a Best Director Oscar nomination, dies at 93
Italian director Lina Wertmüller, who made history with her nomination at the 1977 Academy Awards, has died. She was 93. 
Wertmüller's death was confirmed by Italian media, and she reportedly died "peacefully" at home surrounded by loved ones, according to Variety and Deadline. 
After working with Federico Fellini on his film 8½, Wertmüller directed movies including Swept Away and Seven Beauties. For the latter, she earned an Academy Award nomination for Best Director, becoming the first woman to ever do. To date, only seven women have ever been nominated for the Best Director Oscar, and only two have won: Kathryn Bigelow and Chloé Zhao. Wertmüller continued to direct feature films up to 2004, when she released her last movie, Too Much Romance… It's Time for Stuffed Peppers.
Wertmüller received an honorary Oscar in 2019, and she was honored by Greta Gerwig and Jane Campion, two of the other female Best Director nominees. "I'm in awe of her as a woman, as a trailblazer, and a godmother to us all, but above all, as an out and out great filmmaker," Gerwig said.
As Wertmüller accepted the honorary award, she said per her translator that she would "like to change the name Oscar to a feminine name" like Anna, adding, "Women in the room, please scream, 'We want Anna, a female Oscar!"" 
Italian director Lina Wertmüller, who made history with her nomination at the 1977 Academy Awards, has died. She was 93.  Wertmüller's death was confirmed by Italian media, and she reportedly died "peacefully" at home surrounded by loved ones, according to Variety and Deadline.  After working with Federico Fellini on his film 8½, Wertmüller directed movies including Swept Away…
Italian director Lina Wertmüller, who made history with her nomination at the 1977 Academy Awards, has died. She was 93.  Wertmüller's death was confirmed by Italian media, and she reportedly died "peacefully" at home surrounded by loved ones, according to Variety and Deadline.  After working with Federico Fellini on his film 8½, Wertmüller directed movies including Swept Away…