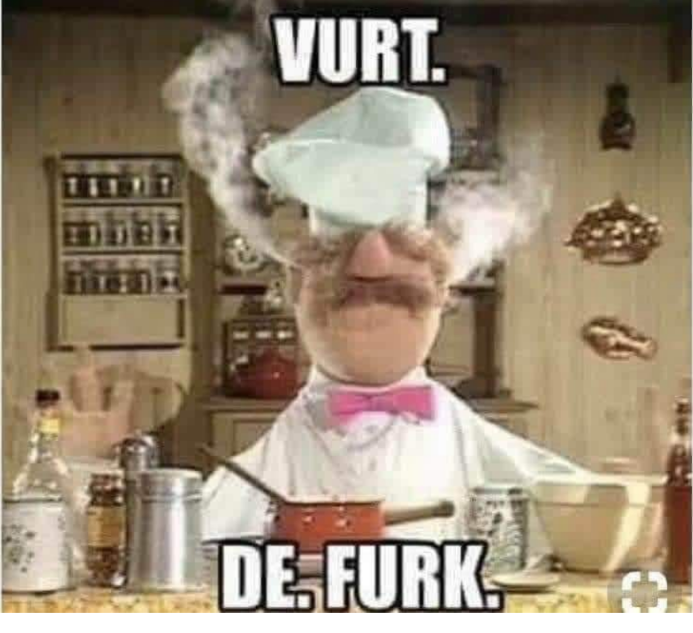 Wednesday Newsfeed: A 'Simple Supper', as They Used to Say…
Posted by Maggie on December 8, 2021 in From the editors
Two more cookie batches to go and I am D.O.N.E.
Here is a festive Chex Mix of items in my newsfeed today…
Your "Festivus Pole" Polls:
Quote: "By the numbers: 5% of Republicans said they wouldn't be friends with someone from the opposite party, compared to 37% of Democrats. 71% of Democrats wouldn't go on a date with someone with opposing views, versus 31% of Republicans."
https://t.co/BOyRxTOZUf

— Brit Hume (@brithume) December 8, 2021
Neal Rothschild @ Axios: Young Dems more likely to despise the other party … Now ask them if they or a family member were wheeled into an ER bleeding to death if the doctor(s) and medical staff were of the 'opposing party' would matter.
81 MILLION VOTES: Majority see Biden out by 2024, fear Harris not 'qualified.'

Recently crushed by reports about staff fleeing her "bullying" management style and a slew of horrible approval rating surveys, Rasmussen Reports said Tuesday that voters are concerned about her taking over for President Joe Biden.

The fear: She's just not "qualified" for the job.

And that matters because the latest poll previewed by Secrets found that by a margin of 49% to 36%, likely voters believe that something will happen to 79-year-old Biden that will result in Harris being elevated to the top job. That includes 41% of Democrats and 45% of independents.

The Rasmussen findings extend a long streak of surveys showing voters concerned about Biden's health and longevity, though the White House recently said he did well on his latest physical.

Related: Just 22% Of Americans Want Joe Biden To Run For President Again.
We don't need no education: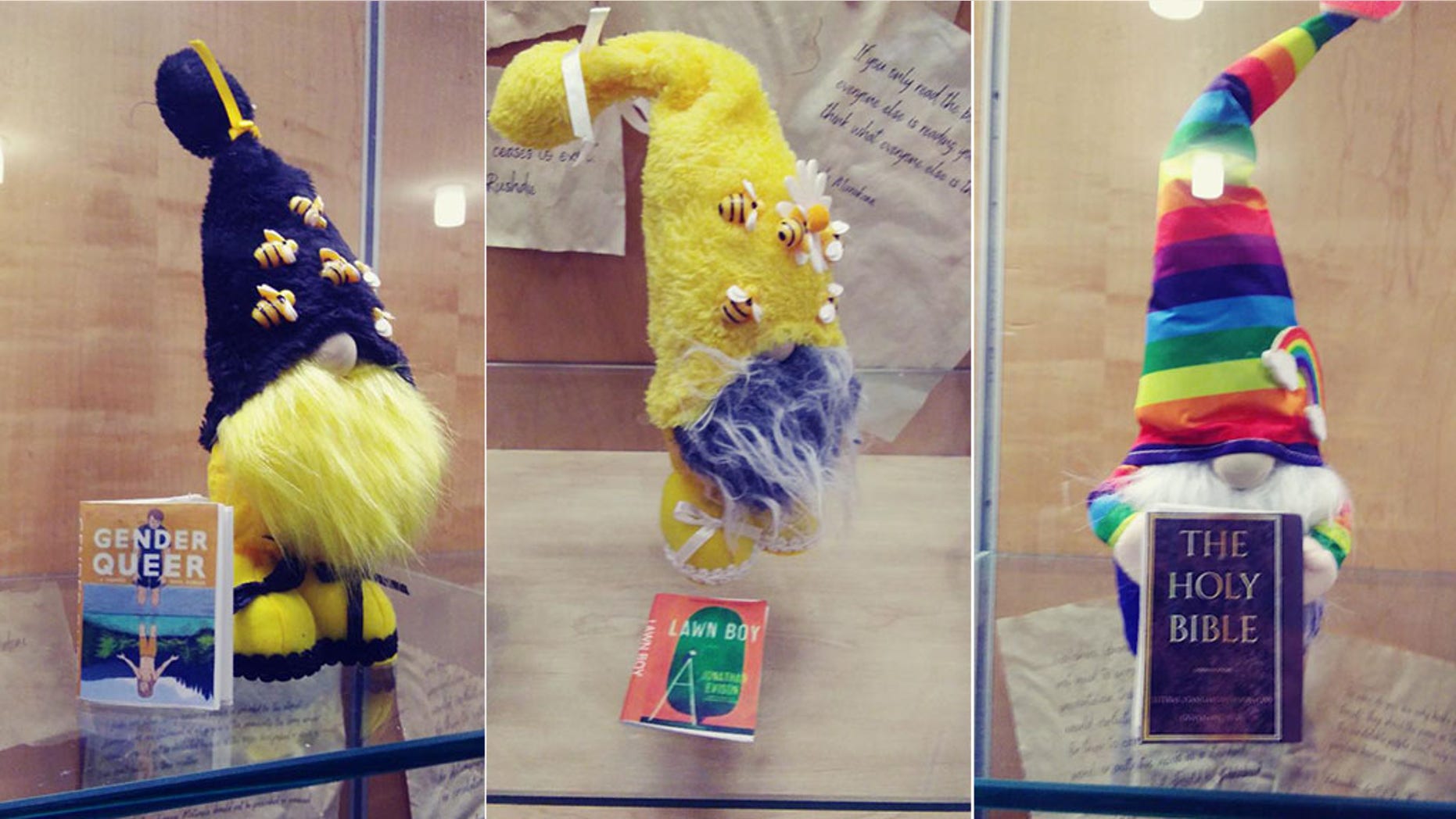 Tyler O'Neil: Fairfax County library puts 'Gender Queer' and 'Lawn Boy' next to Bible in 'holiday reading display': Virginia library removed display after outcry
Tyler O'Neil: Fairfax County parents demand school board resign after 'doubling down' on 'porn in schools': Parents held posters of school board members with the caption, 'Resign FairfaXXX'
VIDEO: Fairfax County student proves concerned parents' point about explicit material: A Fairfax County Public Schools student said "There's nothing that is inappropriate unless you go looking for it" in school libraries, bolstering parents' concerns about the availability of "pornographic" and "pedophilic" material. … Whoopsie! She said the 'quiet part' out loud.
Ed Morrissey: After calling parents domestic terrorists, NSBA discovers: Get woke, go broke — literally
Okay, and now you can literally say "the system is broken":
Mollie Hemingway: GOP's Fortenberry Targeted In Yet Another Questionable And Politicized Case From Troubled Department Of Justice: No major reforms have taken place at the Department of Justice or FBI even as its politicized bungling of prosecutions and investigations has made major news.
Dylan Housman: Biden's DOJ Has A Favorite Red-State Target: Texas
Kevin Downey, Jr: Reps. Greene and Gohmert Finally Met the J6 Political Prisoners: What They Saw Isn't Pretty
Amy Nelson: Journalist records brazen car theft, says Minneapolis police never showed up: 'Officers are demoralized': Rebecca Brannon says brazen criminal acts are becoming 'routine' in Minneapolis.
Dennis Prager: A Brief Guide to Leftist Destruction: The most important rule one needs to know to understand the modern world.
Twitchy: Chicago Mayor Lori Lightfoot assigns blame for looting spree in Chicago (just guess…)
Mayor Lightfoot just blamed businesses for not doing a better job on crime like having better cameras. It is akin to blaming slow moving game for poaching. The causes of crime however are well known and Chicago is a great example of the lack of deterrence.https://t.co/DmYKPV3ZBD

— Jonathan Turley (@JonathanTurley) December 7, 2021
FFS: she's upset that the stores don't hire private security. And you know that if they do and the security harms a robber, she'll call it racism. https://t.co/bswAHBHvDH

— Mark Noonan (@Mark_E_Noonan) December 7, 2021
MORE:
Stephen Kruiser: The Morning Briefing: The Sweaty, Gross Democrat/Media Lovefest Gets Even Nastier
Patrick T. Brown: Wards of the State: The Build Back Better child-care plan would relegate religious providers to the margins.
Dan Gelernter: Escape To a Good State—But Don't Ruin It: Twenty years ago, it was hard to see any major difference in government from one state to another, except perhaps in the prevailing tax rates. But now it's obvious.
Daniel Greenfield: How Obama Sabotaged the American Military: Obama fundamentally transformed the military the way that he did the country.
~~~
~~Many thanks to Maggie and The Universal Spectator for reprint permission.
Posted by Maggie on December 8, 2021 in From the editors Two more cookie batches to go and I am D.O.N.E. Here is a festive Chex Mix of items in my newsfeed today… Your "Festivus Pole" Polls: Quote: "By the numbers: 5% of Republicans said they wouldn't be friends with someone from the opposite party, compared to 37% of Democrats. 71% of Democrats wouldn't go…
Posted by Maggie on December 8, 2021 in From the editors Two more cookie batches to go and I am D.O.N.E. Here is a festive Chex Mix of items in my newsfeed today… Your "Festivus Pole" Polls: Quote: "By the numbers: 5% of Republicans said they wouldn't be friends with someone from the opposite party, compared to 37% of Democrats. 71% of Democrats wouldn't go…