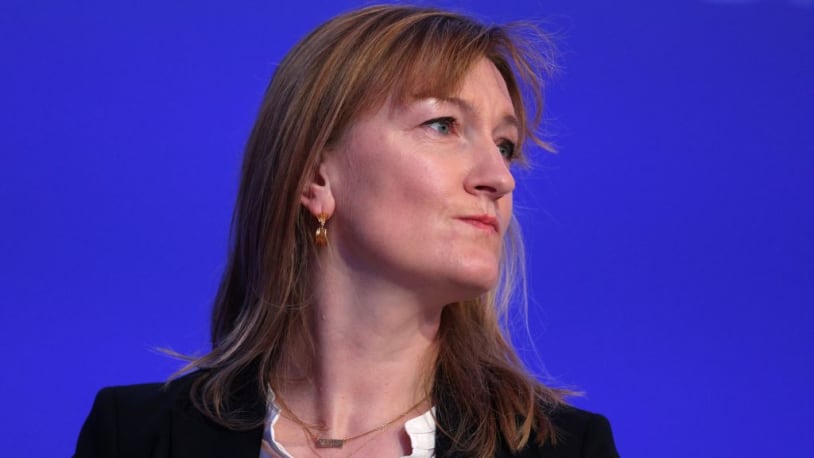 U.K. official Allegra Stratton resigns over leaked Christmas party jokes that left Johnson 'sickened' and 'furious'
U.K. government spokesperson Allegra Stratton resigned from her post Wednesday morning following backlash to a leaked a video in which the then-press secretary jokes about holding an alleged Christmas party in the face of 2020 lockdown restrictions, BBC reports. Prime Minister Boris Johnson had, for the last week, been denying reports that such a party took place, but his story "appeared to weaken" when the suggestive video surfaced late Tuesday, writes The New York Times.
Leaked 🎥 shows Johnson's press secretary Allegra Stratton laughing about breaking coronavirus regulations introduced by Johnson's government. Filmed 22 Dec 2020 the video was a rehearsal for on-record briefings that never materialised #downingstreetparty pic.twitter.com/2NxnZIeaPG

— Ian Fraser (@Ian_Fraser) December 7, 2021
"My remarks seemed to make light of the rules, rules that people we're doing everything to obey," said Stratton during her tearful resignation. "That was never my intention. I will regret those remarks for the rest of my days, and I offer my profound apologies to all of you at home for them."
Again, though Downing Street has denied a 2020 Christmas party took place, it "has not denied that there was an event of some kind," writes the Times. Johnson has insisted that any gathering was in compliance with COVID protocols, and initial reports suggest he himself was not in attendance.
Earlier Wednesday, during his weekly question-and-answer session at Parliament, Johnson apologized for the video, which he said left him "sickened" and "furious," though he continued to insist his staff assured him the "rules were not broken," per The Independent. He added that he is lauching an investigation into the situation, adds BBC.
U.K. government spokesperson Allegra Stratton resigned from her post Wednesday morning following backlash to a leaked a video in which the then-press secretary jokes about holding an alleged Christmas party in the face of 2020 lockdown restrictions, BBC reports. Prime Minister Boris Johnson had, for the last week, been denying reports that such a party…
U.K. government spokesperson Allegra Stratton resigned from her post Wednesday morning following backlash to a leaked a video in which the then-press secretary jokes about holding an alleged Christmas party in the face of 2020 lockdown restrictions, BBC reports. Prime Minister Boris Johnson had, for the last week, been denying reports that such a party…