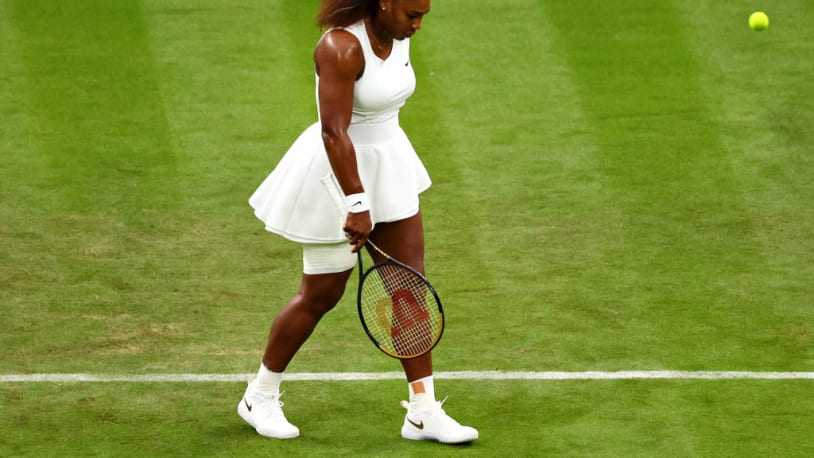 Serena Williams withdraws from Australian Open, citing medical team's advice
Tennis legend Serena Williams won't make it to the 2022 Australian Open after all.  
Williams announced Wednesday she has decided to withdraw from January's Australian Open, citing advice from her medical team. 
"While this is never an easy decision to make, I am not where I need to be physically to compete," she said. 
The announcement comes after Williams withdrew from Wimbledon in June when she injured her leg, and she subsequently withdrew from the U.S. Open in August "to allow my body to heal completely from a torn hamstring." She has not played since sustaining this injury, The Washington Post notes. 
In November, Williams said on Jimmy Kimmel Live! that her hamstring was "much better now," and she looked back on the moment she was injured at Wimbledon. 
"I was actually winning, and I went for a shot, and I just heard this noise, and I was like, 'Oh, no,'" she said. "…I felt it, but I felt like, 'Okay, well let me just keep trying." And it was bad." 
At that time, though, Williams said she still intended to compete in the Australian Open in January. In her statement Wednesday, she that Melbourne is "one of my favorite cities to visit and I look forward to playing at the AO every year," adding, "I will miss seeing the fans but am excited to return and compete at my highest level."
Tennis legend Serena Williams won't make it to the 2022 Australian Open after all.   Williams announced Wednesday she has decided to withdraw from January's Australian Open, citing advice from her medical team.  "While this is never an easy decision to make, I am not where I need to be physically to compete," she said.  The…
Tennis legend Serena Williams won't make it to the 2022 Australian Open after all.   Williams announced Wednesday she has decided to withdraw from January's Australian Open, citing advice from her medical team.  "While this is never an easy decision to make, I am not where I need to be physically to compete," she said.  The…