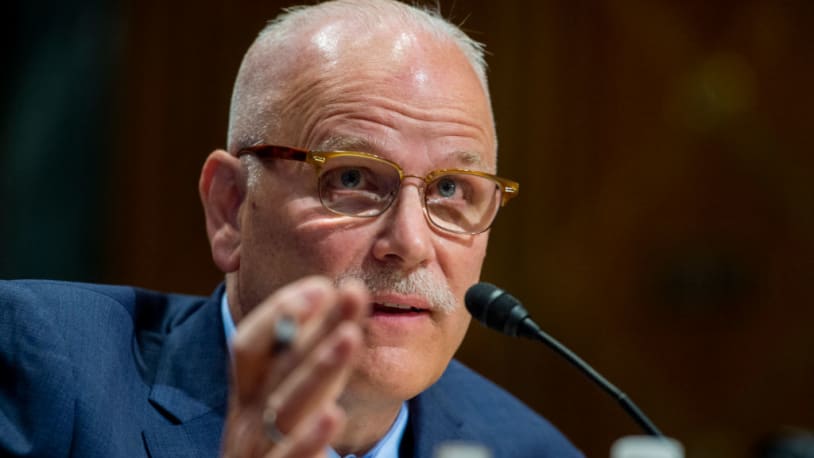 Senate confirms Chris Magnus as 1st full Customs and Border Protection chief in 2 years
The Senate on Tuesday confirmed Tucson Police Chief Chris Magnus as U.S. Customs and Border Protection commissioner in a 50-47 vote, with Sen Susan Collins (R-Maine) joining 49 Democrats and allied independents. President Biden nominated Magnus, 61, in April, and he will be the first Senate-confirmed leader of the largest U.S. law enforcement agency since 2019.
Before being hired as Tucson police chief in 2016, Magnus worked in Fargo, North Dakota, and Richmond, California. "Wherever Chris Magnus goes, he leaves the place better," Chuck Wexler, executive director of the Police Executive Research Forum think tank, tells The Washington Post. At CBP, "he'll bring creativity and leadership to a position that needs it."
CBP has been hammered by a sharp increase in immigration at the U.S.-Mexico border over the past 10 months, making 1.7 million border arrests in fiscal 2021, which ended in September. Republican senators who opposed his nomination argued he would not enforce immigration laws vigorously enough. In response, Magnus said he prides himself "on being a pragmatic and bipartisan problem-solver," and told senators immigration is a personal issue for him, since his father immigrated from Norway and his husband, Terrance Cheung, came to the U.S. from Hong Kong.
The Senate on Tuesday confirmed Tucson Police Chief Chris Magnus as U.S. Customs and Border Protection commissioner in a 50-47 vote, with Sen Susan Collins (R-Maine) joining 49 Democrats and allied independents. President Biden nominated Magnus, 61, in April, and he will be the first Senate-confirmed leader of the largest U.S. law enforcement agency since…
The Senate on Tuesday confirmed Tucson Police Chief Chris Magnus as U.S. Customs and Border Protection commissioner in a 50-47 vote, with Sen Susan Collins (R-Maine) joining 49 Democrats and allied independents. President Biden nominated Magnus, 61, in April, and he will be the first Senate-confirmed leader of the largest U.S. law enforcement agency since…