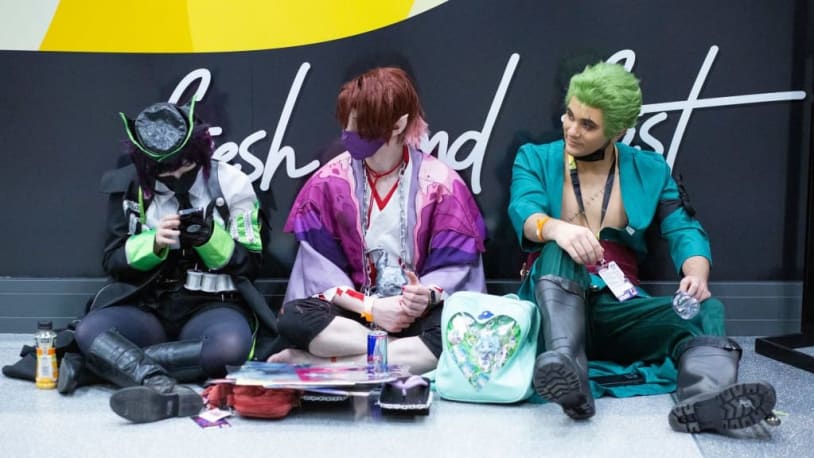 CDC wants anime fans to help them better understand the Omicron variant
The Centers for Disease Control and Prevention hopes that tens of thousands of people who attended an anime convention in New York City will be able to help scientists get a clearer understanding of how the Omicron coronavirus variant operates.
The variant was first detected in southern Africa in late November. The anime convention was held in Manhattan Nov. 19-21, and a Minnesota man who attended the event felt sick when he returned home, and later tested positive for COVID-19. He was the first reported case of Omicron in Minnesota, and CDC Director Dr. Rochelle Walensky said on Tuesday that the CDC is reaching out to others who were at the convention to gather information that might shed a light on how Omicron spreads.
"Of the reported 53,000 people who attended that conference, more than 35,000 and counting have been contacted to encourage testing for all attendees," she said. "Data from this investigation will likely provide some of the earliest looks in this country on the transmissibility of the variant."
Researchers are working to determine how Omicron compares to other variants, and if it it can transmit faster, cause severe disease, and/or get around current vaccines. Janet Baseman, a professor in the Department of Epidemiology at the University of Washington, told NBC News that COVID-19 outbreaks at large events held in Boston and Provincetown, Massachusetts, have helped scientists better understand the disease and how it can spread. 
While researchers are closely studying Omicron, the highly contagious Delta variant is still the dominant strain in the United States. The current seven-day average of COVID-19 cases in the United States is roughly 103,800 a day. 
The Centers for Disease Control and Prevention hopes that tens of thousands of people who attended an anime convention in New York City will be able to help scientists get a clearer understanding of how the Omicron coronavirus variant operates. The variant was first detected in southern Africa in late November. The anime convention was…
The Centers for Disease Control and Prevention hopes that tens of thousands of people who attended an anime convention in New York City will be able to help scientists get a clearer understanding of how the Omicron coronavirus variant operates. The variant was first detected in southern Africa in late November. The anime convention was…