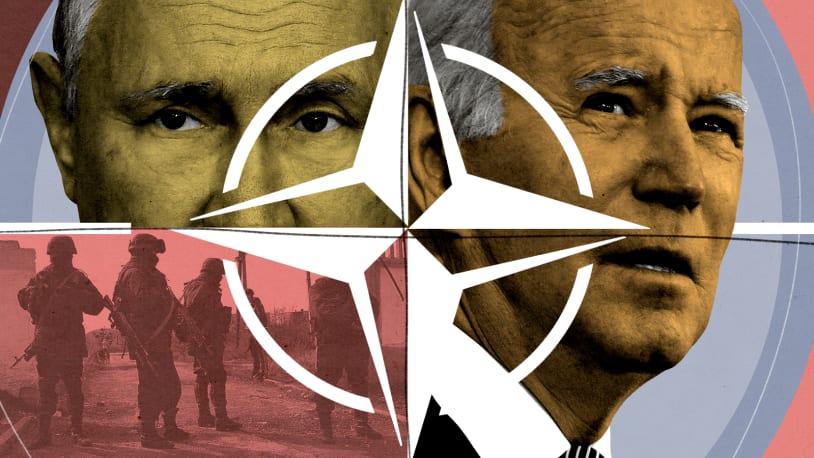 Biden should treat the Ukraine situation like the Cuban Missile Crisis
There is an absurd conundrum at the heart of the Russia-Ukraine standoff. Russia wants a guarantee from the United States that Ukraine won't become part of NATO. NATO probably isn't going to include Ukraine in the alliance anytime soon. But nobody is willing to make that guarantee, certainly not while Russia is massing troops along Ukraine's border as a possible prelude to invasion. And so the standoff continues.
Maybe it's time for a Cuban Missile Crisis deal.
For much of the last 60 years, the 1962 Cuban crisis was told and retold publicly as a story of steel-jawed U.S. resolve. The Soviet Union deployed nuclear weapons to the island nation just 90 miles off the American coast. President John Kennedy ordered a naval "quarantine" of Cuba to prevent the delivery of additional weapons. The world stood at the brink of a massive war for a few days before Soviet premier Nikita Kruschev backed down, withdrawing his country's missiles. American determination carried the day.
Only that wasn't the whole story. Starting in the late 1980s, declassified documents revealed the full truth — that the U.S. had done a secret deal with the Soviets to remove American nuclear missiles from Turkey in exchange for the removal of weapons from Cuba. (Why secret? So Kennedy couldn't be accused of appeasement.) Both sides got something. Sensible dealmaking, not bluster and threats, kept them from waging a nuclear war that would end civilization. 
Right now, though, there seems to be no shortage of bluster and threats. While Biden said Wednesday morning that sending U.S. troops to Ukraine is "not on the table," on Thursday he also warned Russian leader Vladimir Putin that the U.S. would impose economic consequences if Russia invades Ukraine — unlike 2014, when America largely stood by during the Russian invasion of Crimea. "I will look you in the eye and tell you, as President Biden looked Putin in the eye and told him today, that things we did not do in 2014 we are prepared to do now," said national security adviser Jake Sullivan, signaling America's steely resolve — this time. 
All of this is ridiculous. If America really has no plans to go to war over Ukraine — and nobody has offered a good reason to do so, save for tired warnings about U.S. credibility — then surely an accommodation can be found. Maybe that deal has to be kept private, in order to placate Ukraine's leaders. That's fine. Admittedly, Putin has other reasons for wanting to seize Ukraine that can't be so easily defused. But if Biden can help avoid a war in Eastern Europe with a little bit of sensible, secret dealmaking, he should do it. It's OK if we don't find out for a few decades.
There is an absurd conundrum at the heart of the Russia-Ukraine standoff. Russia wants a guarantee from the United States that Ukraine won't become part of NATO. NATO probably isn't going to include Ukraine in the alliance anytime soon. But nobody is willing to make that guarantee, certainly not while Russia is massing troops along…
There is an absurd conundrum at the heart of the Russia-Ukraine standoff. Russia wants a guarantee from the United States that Ukraine won't become part of NATO. NATO probably isn't going to include Ukraine in the alliance anytime soon. But nobody is willing to make that guarantee, certainly not while Russia is massing troops along…