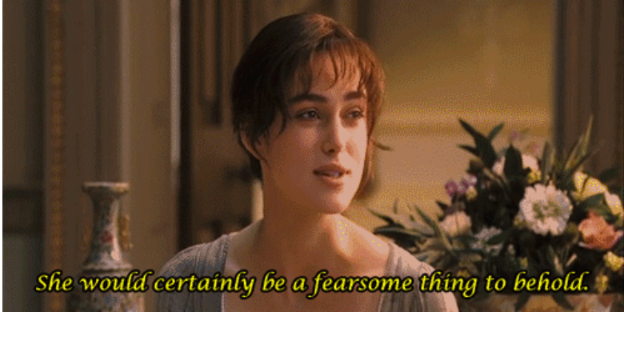 Tuesday Newsfeed: Heavy is The Crown Upon The Holiday Queen's Head…
Posted by Maggie on December 7, 2021 in From the editors
Yeah! That's right! Uh-huh! I made three batches of Christmas cookies all day yesterday, and still have two more to go today. They are the more complicated ones, cut-out, ice and decorate sugar cookies and some chocolate-dipped whatnots. I was going to order a couple of dozen others from the wife of my hubby's co-worker, but re-thinking that as our family has drifted away from cookies and sweets, and it's a bit of a waste and/or waist, if you get my snow drift. But I shall be making the proverbial 'cookie plate(s)' to bestow upon visits to other people's homes. Then it's their waist-full problem. Heh!
And this just in… Middle daughter and her husband are coming Sunday to help drag up the tree and decorations from the dungeon– er, basement, and "deck the halls"!!!! Yes!
Anyhow, some news items I'm coming across this morning…
FIRST: ALERT
NYPost: Ham, pepperoni products recalled across US over possible listeria contamination … Maybe check that ham, and other meaty-bits, you recently purchased and stuck in the fridge/freezer for Christmas weekend, huh? The USDA's current list.
Other News:
As if we don't have enough to worry about already with cargo ships stranded on off the California coast and kids not getting their latest overpriced tech toys, and some cargo ships now choosing to pull-up anchor to head to better off-loading areas in, say, Florida: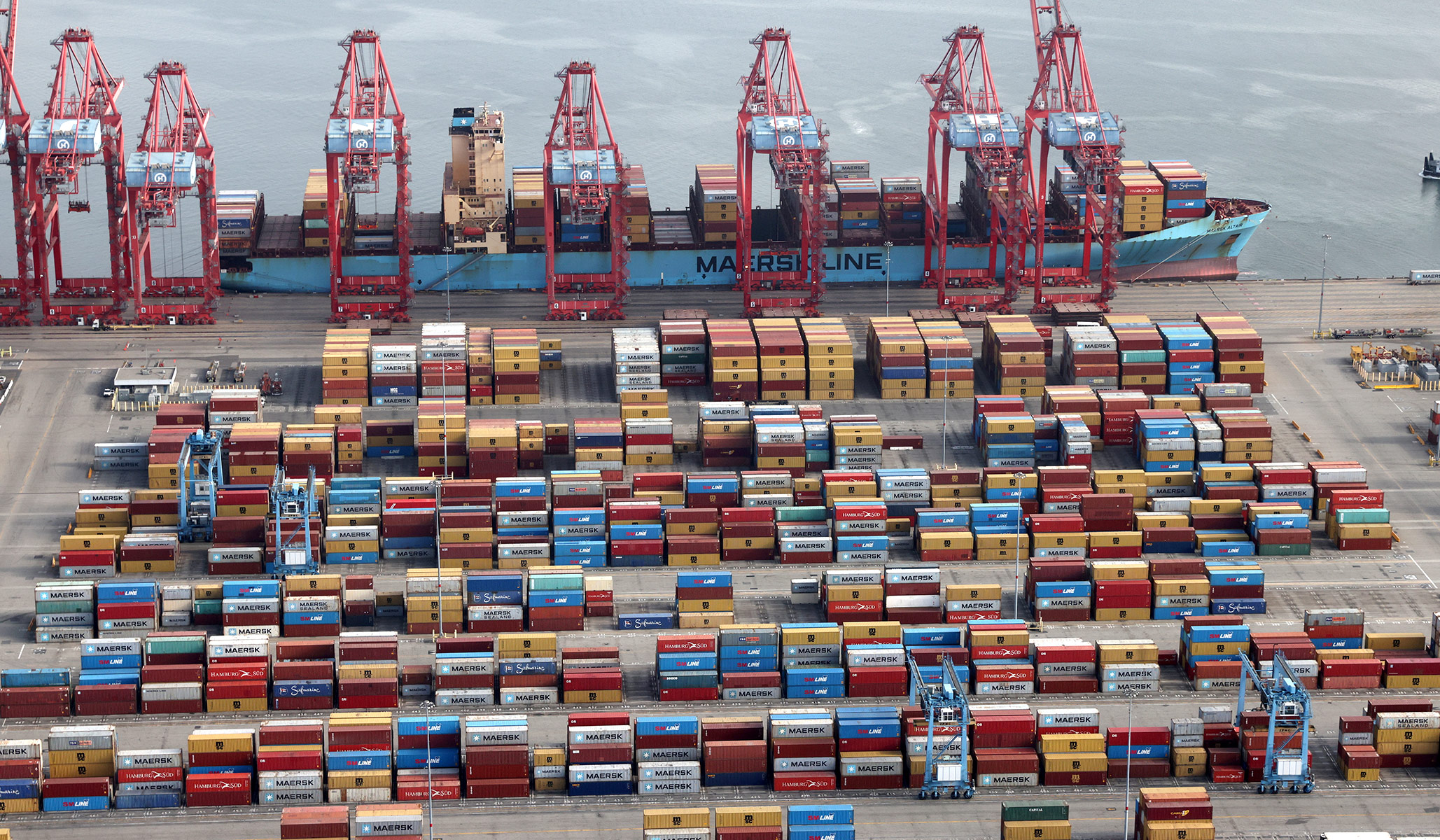 This next one sounds crazy, right?? Really? Well, yeah … Just two years ago so did a global pandemic of a China CCP-run lab designed weaponized virus not only killing millions around the world but radically disrupting and ruining countries' economies and societies for the worse with no end insight…
The Sun: HIDDEN STRIKE China feared to be hiding missiles in shipping containers for Trojan Horse-style plan to launch attack ANYWHERE in world
CHINA has been secretly developing Trojan Horse-style missiles hidden in shipping containers that can be unleashed on enemy ports, experts warn.
Military analysts believe the country's huge fleet of freighters and fishing vessels could be turned into warships with the use of the secretive container missiles.
Disguised as a regular shipping containers, they can be sneaked on board a vessel to blend in seamlessly with the hundreds of others on board.
The sheer number of container ships in the world makes them harder to pinpoint than warships in the event of war.
Like the fabled Trojan Horse, the missiles would be quietly smuggled into or near an enemy port on a civilian vessel before being unleashed in a surprise attack.
Andrea Widburg: The Sun has made a scary claim about China's container ships
Meanwhile…
Thomas Barrabi: Biden-Putin call: Analysts say US president may still have a chance to derail Ukraine invasion: Threat of an invasion will be the central subject of Biden video call with Putin Tuesday … Oh, sure.
Liz Sheld: Morning Greatness: Biden to Warn Putin Against Ukraine Invasion … Hope Vlad doesn't pull an ab-muscle when he breaks-out into a belly laugh.
VIDEO: Kayleigh McEnany casts doubt on Biden's 'capabilities' on world stage ahead of call with Vladimir Putin
Caroline Glick: China and Russia Race Ahead of America: America twiddles its thumbs while its enemies develop anti-satellite capabilities and hypersonic missiles … I remember growing up during the Cold War and being told China and USSR hated each other. Now they're obviously winging that whole 'the enemy of my enemy' thing against our #WOKE crippled nation.
Biden's Not Failing, His Propagandist MSM is Failing … Failing Him:
Guys. CNN is actually bragging about this pic.twitter.com/2cTF9B7T20

— Stephen L. Miller (@redsteeze) December 7, 2021
"Hey everyone! We're working on propaganda together!"

— Aldous Huxley's Ghost™ (@AF632) December 7, 2021
Twitchy: 'Hey YO, this is ACTUAL state-run media': Oliver Darcy admitting media are working with the WH to 'reshape economic coverage' does NOT go well
Twitchy: Nate Silver explains why Dana Milbank's analysis of Biden's media coverage is 'complete crap'
Meanwhile…
BREAKING REPORT: Elon Musk – Calls for Congress to THROW OUT Biden's 'Build Back Better Bill' – "Don't Pass It"..

— Chuck Callesto (@ChuckCallesto) December 7, 2021
Joan Sammon: Higher Prices? Ho Ho Ho, Yes: It will take a lot more than a press conference and a paltry 50 million barrels of oil to repair the economic damage brought upon America by this administration's policies…
GOP Moves:
Ronn Blitzer , Andrew Murray: Former WH chief of staff Mark Meadows will cease cooperation with Jan. 6 committee: The former Trump administration official had previously been working with the committee
Matt Margolis: Devin Nunes to Retire, Will Run Trump's New Media Company
Jon Brown , Andrew Murray: Hawley says Biden administration cares more about 'gender issues' than national security: Hawley believes America's enemies are 'emboldened' by country's culture war
Dem BMs:
A.J. Kaufman: Vulnerable House Democrats Finally Decide to Focus on Policy over Trump
Stephen Kruiser: The Morning Briefing: Democrats' Unhinged Trump Hatred Isn't Really Working Out Well for Them
Stephen Green: RUN AWAY! Democrats Fleeing Biden's Sinking Ship
Emma Colton: STUNNING SILENCE – AOC's smash-and-grab denial met by Democrat silence in California as crimewave rages on: California state, federal politicians silent after AOC doubts existence of smash-and-grab robberies. Republicans have spoken out about Ocasio-Cortez's comments downplaying smash-and-grab crimes while Democrats in California remain silent
2 + 2 = Duh-h-h-h:
Leslie Eastman: Over 500 STEM Professionals Sign Open Letter Challenging the Gutting of US K-12 Math Education: Many signers are left-supporting professors, who are now beginning taste the toxicity of the fruits of the Woke Tree. … D'oh! Duh! DERP!
Jessica Chasmar: California's proposed woke math curriculum alarms mathematicians, scientists: Mathematicians slam California 'experiment' as 'height of irresponsibility'
BONUS: And you thought you had holiday problems?
Bothered by a new Christmas movie bc it doesn't address COVID.I know it was shot during the pandemic,so are we pretending there's no virus? We can't get a script about how they've managed to have a big,maskless indoor party w strangers in 2021 & no vaxx or testing status convo?

— Nicole Carr (@NicoleFCarr) December 5, 2021
Now the movie is on a scene in which the neighbor just shows up for Christmas dinner and joins the family. My 10 yo: "Does it look like Omicron exists in their world?" 😩

— Nicole Carr (@NicoleFCarr) December 5, 2021
Twitchy: Blue-check and her 10-year-old are SUPER bothered by new Christmas movies ignoring COVID and showing people living normal, happy lives
Kevin Downey, Jr: Santa Gets a Pistol Permit. Liberals Go Nuts.
NBC4 NYC: NYC Bagel Shops Suffer Cream Cheese Shortage As Supply Chain Issues Continue: Report
~~~
~~Many thanks to Maggie and The Universal Spectator for reprint permission.
Posted by Maggie on December 7, 2021 in From the editors Yeah! That's right! Uh-huh! I made three batches of Christmas cookies all day yesterday, and still have two more to go today. They are the more complicated ones, cut-out, ice and decorate sugar cookies and some chocolate-dipped whatnots. I was going to order a couple of dozen others from the…
Posted by Maggie on December 7, 2021 in From the editors Yeah! That's right! Uh-huh! I made three batches of Christmas cookies all day yesterday, and still have two more to go today. They are the more complicated ones, cut-out, ice and decorate sugar cookies and some chocolate-dipped whatnots. I was going to order a couple of dozen others from the…