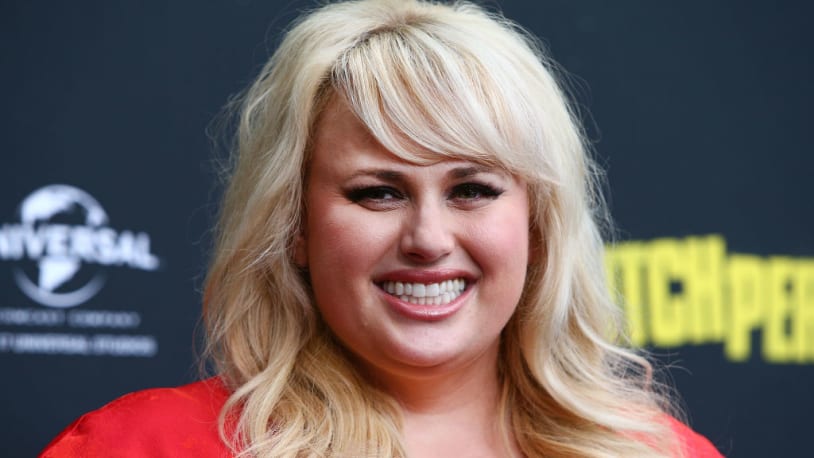 Rebel Wilson reveals her own team didn't want her to lose weight
'why would you want to do that?'
Rebel Wilson opened up about her weight loss in a new BBC News interview, revealing she "got a lot of pushback" over it — from her own team. 
The actress in the interview recalled deciding she would set out to "physically transform and change my life," seeking to improve her health. But she says her team's reaction was, "Why? Why would you want to do that?"
At the time, Wilson explained, "I was earning millions of dollars being the funny fat girl." She famously played the role of "Fat Amy" in the Pitch Perfect films and has also starred in comedies Isn't It Romantic. 
But Wilson ended up ignoring this pushback, losing about 70 pounds. The actress reflected that prior to the weight loss, she was still "very confident" and had no problem walking the red carpet while being "triple the weight" of some co-stars. At the same time, she said, "I knew deep down inside some of the emotional eating behaviors I was doing [were] not healthy. Like, I did not need a tub of ice cream every night. That was me kind of numbing emotions using food, which wasn't the healthiest thing." 
Wilson added, though, that what's most important is that people are "the healthiest version" of themselves, and she questioned why the public was "so obsessed" with her appearance, asking, "Is that what a woman has to do in the world, is just lose weight to get attention?" 
'why would you want to do that?' Rebel Wilson opened up about her weight loss in a new BBC News interview, revealing she "got a lot of pushback" over it — from her own team.  The actress in the interview recalled deciding she would set out to "physically transform and change my life," seeking to improve…
'why would you want to do that?' Rebel Wilson opened up about her weight loss in a new BBC News interview, revealing she "got a lot of pushback" over it — from her own team.  The actress in the interview recalled deciding she would set out to "physically transform and change my life," seeking to improve…