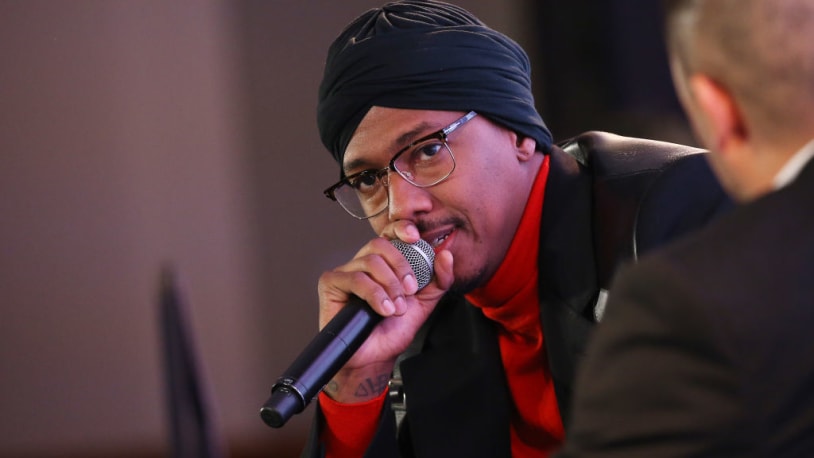 Nick Cannon opens up about the death of 'my beautiful son' at 5 months old
Nick Cannon has shared the heartbreaking news that his youngest child, Zen, has died from a brain tumor at five months old. 
The Masked Singer host emotionally announced the news Tuesday on his talk show, explaining that by the time Zen was two months old, he began to develop a cough and abnormal breathing. After taking Zen to a doctor to check his sinuses, Cannon says a malignant tumor was found in his head, requiring him to undergo surgery. "We were faithful and hopeful," Cannon said. 
But by Thanksgiving, Cannon said the "process sped up," and the tumor began to grow faster. He said he made sure to "spend the most quality time I could spend with Zen" this past weekend, and he emotionally recalled "holding my son for the last time" at the beach on Sunday. 
"Not only did we get to see the sun rise, but we got to see the sun set too," he said. 
Cannon announced the birth of Zen, his seventh child, in July. On Tuesday, he thanked his family for their support and praised Zen's mom, Alyssa Scott, as the "strongest woman I've ever seen" and "the best mom possible." He also said he was "here to show that I can fight through this," and after dedicating his show to "my beautiful son Zen," he reminded viewers, "You never know what somebody's going through. Hug your people. Hug your family. Kiss somebody. Tell them you love them." 
Nick Cannon has shared the heartbreaking news that his youngest child, Zen, has died from a brain tumor at five months old.  The Masked Singer host emotionally announced the news Tuesday on his talk show, explaining that by the time Zen was two months old, he began to develop a cough and abnormal breathing. After taking Zen…
Nick Cannon has shared the heartbreaking news that his youngest child, Zen, has died from a brain tumor at five months old.  The Masked Singer host emotionally announced the news Tuesday on his talk show, explaining that by the time Zen was two months old, he began to develop a cough and abnormal breathing. After taking Zen…