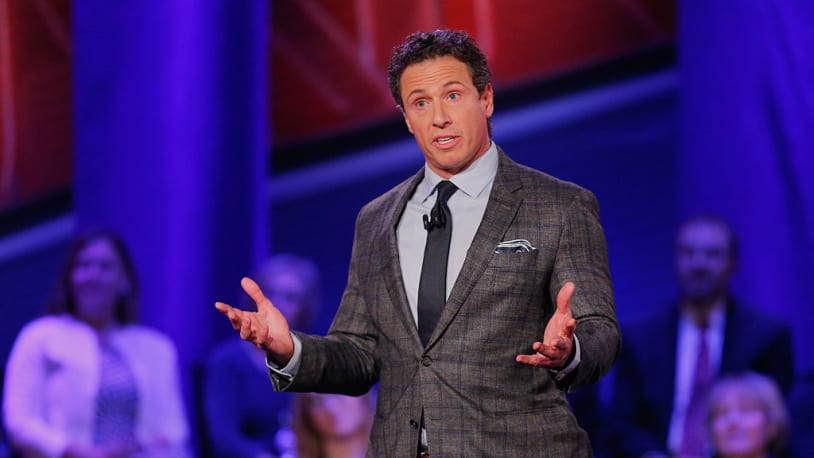 Chris Cuomo won't be paid severance after his firing, CNN says
Former CNN anchor Chris Cuomo isn't receiving severance from the network after his firing — and he may be getting ready to sue. 
During an employee town hall Tuesday, CNN President Jeff Zucker said the network won't pay Cuomo severance after firing him over his aid to then-New York Gov. Andrew Cuomo (D) amid his brother's sexual harassment scandal, The Wall Street Journal reports.
The confirmation comes after the New York Post reported that Cuomo hired lawyers and was preparing to file a lawsuit against CNN if it didn't pay him at least $18 million for the remainder of his four-year contract. But the Post cited an insider as saying that CNN had "no intention of paying [Chris] Cuomo a penny," adding that "if he gets a settlement, there would be uproar." 
Cuomo was fired by CNN after documents released by the New York attorney general's office showed the extent of his involvement in his brother's harassment scandal, which the network said it hadn't been previously aware of. Cuomo called his firing "disappointing" and said that "this is not how I want my time at CNN to end." He also exited his radio show on Monday and said he would "take a step back and focus on what comes next." 
According to The Wrap, Zucker told CNN employees Tuesday that he's "comfortable with the decisions that [CNN] made" surrounding Cuomo's firing, while acknowledging that the anchor should have taken a leave of absence amid his brother's scandal. A spokesperson for Cuomo previously alleged to The Wall Street Journal that Zucker was aware of "the details of Mr. Cuomo's support for his brother," and "there were no secrets about this, as other individuals besides Mr. Cuomo can attest." CNN, meanwhile, accused Cuomo of making "patently false" allegations about his firing, which "reinforces why he was terminated for violating our standards and practices, as well as his lack of candor." 
Former CNN anchor Chris Cuomo isn't receiving severance from the network after his firing — and he may be getting ready to sue.  During an employee town hall Tuesday, CNN President Jeff Zucker said the network won't pay Cuomo severance after firing him over his aid to then-New York Gov. Andrew Cuomo (D) amid his…
Former CNN anchor Chris Cuomo isn't receiving severance from the network after his firing — and he may be getting ready to sue.  During an employee town hall Tuesday, CNN President Jeff Zucker said the network won't pay Cuomo severance after firing him over his aid to then-New York Gov. Andrew Cuomo (D) amid his…