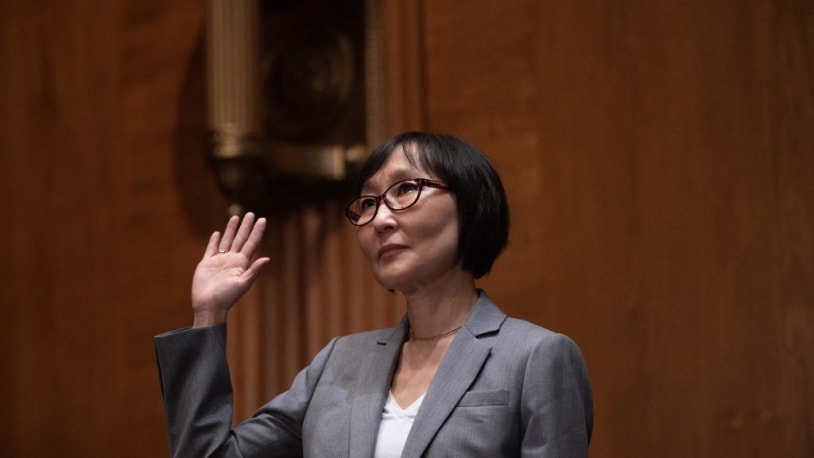 Biden laments attacks on Saule Omarova, his now ex-pick for comptroller: 'Far beyond the pale'
Saule Omarova, President Biden's nominee for comptroller of the currency, officially withdrew her name from consideration on Tuesday, The Wall Street Journal reports. Her decision follows opposition from Republicans and moderate Democrats, as well as a heated confirmation hearing in November.
"It was a great honor and a true privilege to be nominated by President Biden to lead the Office of the Comptroller of the Currency overseeing the U.S. national banking system," Omarova wrote in her request to withdraw her nomination. "I deeply value President Biden's trust in my abilities and remain firmly committed to the Administration's vision of a prosperous, inclusive, and just future for our country, but it is "no longer tenable for me to continue as a Presidential nominee," she went on.
Biden accepted Omarova's request in a statement of his own, noting the Cornell Law School professor "would have brought invaluable insight and perspective to our important work on behalf of the American people." But "unfortunately," Biden continued, "from the very beginning of her nomination, Saule was subjected to inappropriate personal attacks that were far beyond the pale." 
In one of the more headline-making moments, GOP Sen. John Kennedy (La.) back in November told the Soviet-born Omarova during a confirmation hearing that he did not know whether to call her "professor or comrade."
Omarova's previous calls to shrink big banks and bolster the Federal Reserve's role in consumer banking worried her opponents, who feared such an "overly large" government role would "crimp business," the Journal writes.
"The Office of the Comptroller of the Currency is a critical agency," Biden concluded in his statement. "I will continue to work to find a nominee for this position, and plan to make an announcement at a future date."
Saule Omarova, President Biden's nominee for comptroller of the currency, officially withdrew her name from consideration on Tuesday, The Wall Street Journal reports. Her decision follows opposition from Republicans and moderate Democrats, as well as a heated confirmation hearing in November. "It was a great honor and a true privilege to be nominated by President…
Saule Omarova, President Biden's nominee for comptroller of the currency, officially withdrew her name from consideration on Tuesday, The Wall Street Journal reports. Her decision follows opposition from Republicans and moderate Democrats, as well as a heated confirmation hearing in November. "It was a great honor and a true privilege to be nominated by President…