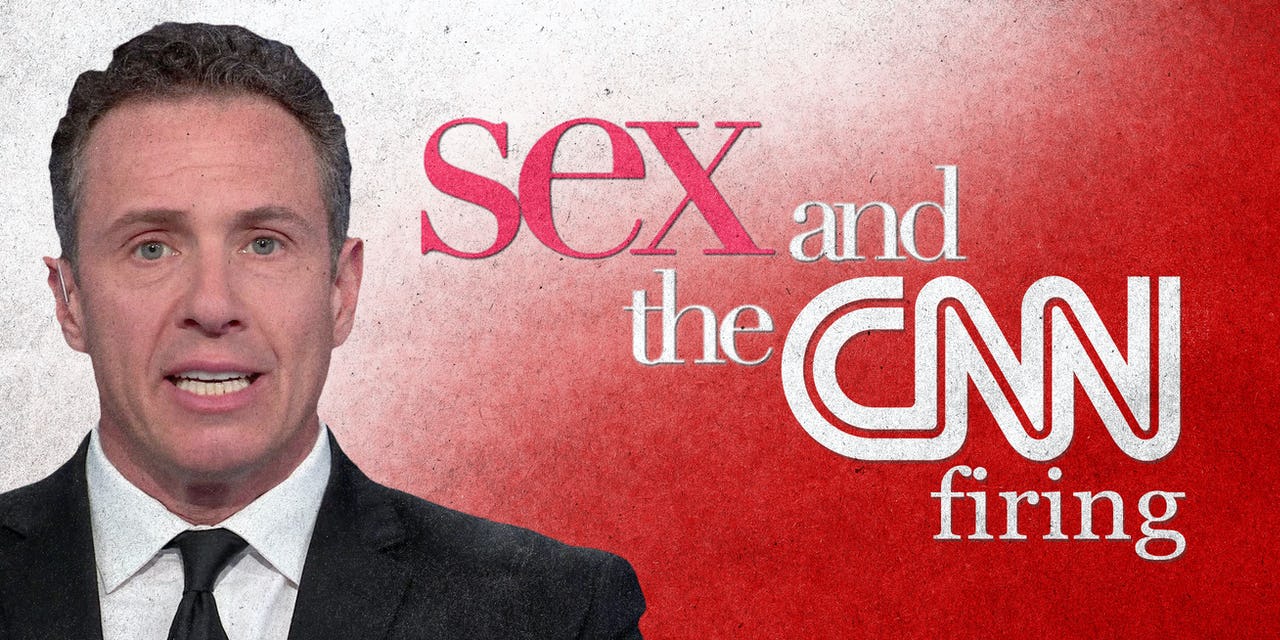 Sex Trumps Ethics for CNN
By  NATE JACKSON December 6, 2021
A new allegation of sexual harassment against Chris Cuomo was too much for him to stay employed.
#MeToo claimed the scalp of Chris Cuomo over the weekend. CNN's highest-rated anchor (which isn't saying much) was suspended last week for colluding with his brother, then-New York Governor Andrew Cuomo, to help combat the latter's own sexual harassment allegations. But that's when a former colleague from ABC accused Chris of his own bout of sexual misconduct. It wasn't the first time (former ABC executive producer Shelley Ross has already accused Cuomo), and it probably won't be the last time.
Why do we say that? "Cuomo, 51, hasn't been formally told the accuser's name," explains the New York Post, "but is believed to have figured it out based on information in a letter her lawyer sent to CNN last week, sources said."
That's right — he figured out which woman accused him. Of course, Cuomo's spokesman also insisted that "these apparently anonymous allegations are not true."
We do not know how many cases against Cuomo have been quietly settled, but because this one case was going to make news, CNN preempted that with a Saturday out-of-news-cycle firing.
According to the accuser's attorney, "Hearing the hypocrisy of Chris Cuomo's on-air words and disgusted by his efforts to try to discredit these women, my client retained counsel to report his serious sexual misconduct to CNN." If indeed there are other potential accusers out there, they will no doubt agree with that assessment.
It's interesting that what prompted CNN to give Cuomo the boot wasn't the first allegations of serious ethical lapses in his journalism, which first came to light in May. It wasn't his brother's begrudging resignation in August over those same charges. Nor was it proof of the allegations against Chris last week. Instead, it was an as-yet-undisclosed accusation of something sexual in nature. That's certainly not to belittle the offense if he's guilty, but it speaks to CNN's priorities.
"This is not how I want my time at CNN to end but I have already told you why and how I helped my brother," Chris Cuomo said in a very non-apologetic statement. "So let me now say as disappointing as this is, I could not be more proud of the team at Cuomo Prime Time and the work we did as CNN's #1 show in the most competitive time slot. I owe them all and will miss that group of special people who did really important work."
Cuomo becomes the latest in a long line of men in powerful positions who were at least accused if not guilty of taking advantage of women. This isn't an ideological or secular problem (Bill O'Reilly, Donald Trump, Ravi Zacharias), but it certainly seems to be more prevalent among leftist men. The truest common theme is power and privilege. Men in these positions eventually conclude that they're above accountability.
Former CNN anchor Brooke Baldwin challenged the network to "put a woman in that 9 p.m. spot." When she left the network in April, she noted, "The most influential anchors on our network, the highest-paid, are men. My bosses, my executives, are men. The person who oversees CNN day side is a man, and my executive producer for 10 years is a man." If it doesn't pick a woman, what does that say? If it does and she doesn't perform well, what does that say?
In any case, we might conclude that the reason leftist feminists hate men so much is that they're surrounded by leftist men.
~~~
~~Reprinted with permission. See the original article here and leave some comments! 
By  NATE JACKSON December 6, 2021 A new allegation of sexual harassment against Chris Cuomo was too much for him to stay employed. #MeToo claimed the scalp of Chris Cuomo over the weekend. CNN's highest-rated anchor (which isn't saying much) was suspended last week for colluding with his brother, then-New York Governor Andrew Cuomo, to help combat…
By  NATE JACKSON December 6, 2021 A new allegation of sexual harassment against Chris Cuomo was too much for him to stay employed. #MeToo claimed the scalp of Chris Cuomo over the weekend. CNN's highest-rated anchor (which isn't saying much) was suspended last week for colluding with his brother, then-New York Governor Andrew Cuomo, to help combat…