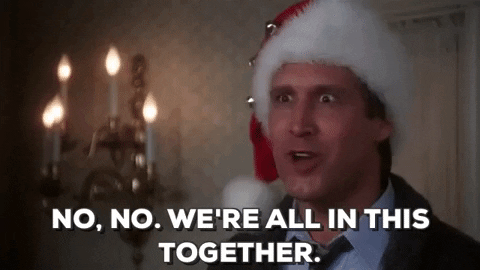 Monday Newsfeed: " We're gonna press on, and we're gonna have the hap, hap, happiest Christmas since Bing Crosby tap-danced with Danny f***ing Kaye!!!"
Posted by Maggie on December 6, 2021 in From the editors
Less than 20 days until the holiday weekend. Yesterday evening my oldest daughter and her family sorta-kinda did their version of the "Christmas Vacation" Griswold family's Christmas tree hunt and cut, but in the dark. Thankfully they did have a saw to cut it. However, with only the family members' cellphone flashlights to illuminate the hunt I can say that there is definitely a side of the tree deserving of that facing the wall. I should talk, huh? I've yet to drag our fake tree box up from the basement. Heh! But I do have four batches of different cookie doughs made and now warming a bit on the kitchen counter from the fridge so I can bake them today. Yeah, I'm trying. Fa-La-Lala-Laaaaah!
Onto the news hits…
Kamala apparently has a really bad case of "The Cooties"…
Four staffers have bugged-out in the last two weeks…
Houston Keene: Kamala Harris' staffers leaving White House in part because they fear being labeled 'Harris person': Staff departures add to VP's problems, including bad poll numbers
Kyle Morris: Symone Sanders, a top Kamala Harris adviser, resigning amid signs of VP office disarray: Sanders is the second top Harris aide whose resignation has been announced in the last two weeks
Emma Colton: More Kamala Harris aides reportedly 'eyeing the exits' as resignations stack up
Mike LaChance: Staffers Deserting 'Sinking Ship' Kamala Harris: "One of the things we've said in our little text groups among each other is what is the common denominator through all this and it's her"
Stephen Kruiser: The Morning Briefing: Even the Partisan Hack MSM Is Souring on Kamala Harris
Twitchy: 'Blink three times if you're in danger': Kamala Harris staffer tweets creepy photo to prove he loves his job
The Squad squids 'ink' themselves:
Jessica Chasmar: Rep. Lauren Boebert, R-Colo., apologizes to Muslim community after Ilhan Omar comments: 'I have reached out to her': 'There are plenty of policy differences to focus on without this unnecessary distraction,' Boebert said
Boebert sparked criticism over Thanksgiving after she was filmed telling supporters in Colorado that she recently had a run-in with Omar in a Capitol building elevator. She said as she was getting in the elevator with a staffer when she saw a Capitol police officer running toward them "with fret all over his face" in an effort to stop the elevator door from closing.

"I look to my left and there she is: Ilhan Omar. And I said, 'Well, she doesn't have a backpack. We should be fine,'" Boebert said, sparking cheers. "I looked over and I said, 'Oh look, the jihad squad decided to show up for work today.'

"Don't worry, it's just her staffers on Twitter that talk for her. She's not tough in person," she added…
You know, after these last couple of years of hearing Omar's very public anti-Semetic and anti-"white" and anti-republican, anti-Trump smears, I really don't think pointing out her offenses as "whataboutism". Either all the Congress-critters abide by politeness or just STFU when they get nastiness hurled at them in return.
Cameron Cawthorne: Omar on stripping Boebert's committee assignments: 'very confident' Pelosi will hold vote 'next week': Rep. Omar says Congress should 'punish and sanction' Boebert … Yeah, please do open that particular can-of-maggots, Nancy, considering there is a growing very good chance the GOP takes over the House majority and its leadership in the November 2021 elections they can then strip Omar and other Squad squids of their committee seatings for far worse past (and ongoing) offensive "words" and actions.
DM: Kevin McCarthy WON'T condemn Lauren Boebert for her Ilhan Omar suicide bombe jokes because nobody apologized to him when AOC said he was running the 'KKK caucus' and Omar said his support for Israel is 'all about the Benjamins'
Jon Brown: AOC slams 'Ku Klux Klan caucus' within the House GOP: Ocasio-Cortez's comments come amid dispute between Reps. Ilhan Omar and Lauren Boebert
Matt Margolis: Republicans Take Note: Never Apologize to the Left: "Ilhan Omar recently called Boebert 'an insurrectionist who sleeps with a pervert.' Omar, who reportedly married her brother and had an affair with a staffer, obviously knows how to dish it."
Hannah Grossman: Human rights lawyer: Ilhan Omar part of 'systemic' anti-Semitism, a 'civil rights issue of epic proportions' – Brooke Goldstein said, 'It is really important to focus on the rise of Jew-hatred because it is a symptom of further radicalization in the community at large
This is another demo-commie that needs to check herself considering her past BS…
Yahoo News: Rep. Pramila Jayapal on calls for Boebert to be stripped of her committee assignments
Meanwhile, AOC continues to display her inability to be honest, let alone 'sane'…
VIDEO: Alexandria Ocasio-Cortez denies existence of smash-and-grab robberies amid crime surge
John Rigolizzo: Republicans, Business Leaders Slam AOC For 'Tone-Deaf' Remark About Smash-And-Grab Robberies
VIDEO: NY Democrat rips AOC's denial of rise in smash-and-grab robberies: 'She's a danger'
Liz Peek: Progressive policies that permit rising crime must be stopped – voters in these cities say, 'Enough!' – Policies to reduce what Democrats call 'mass incarceration' are largely promulgated on a lie
The end of The Cuomo Brothers Comedy Hour as CNN cans Chris Cuomo:
Ryan Saavedra: New Details Emerge About Why CNN Fired Chris Cuomo: Reports … Apparently the younger Cuomo has some "serious sexual misconduct" complaints of his seeping out now amid his corrupt ass-covering for his big brother's offenses.
Bradford Betz: CNN faces potential onslaught of lawsuits with top moneymaker Chris Cuomo fired: Another woman's sexual harassment accusation became known shortly after CNN fired Cuomo Saturday night
Just a couple of other Chris Cuomo clap-trap-crap, on top of his "brotherly love' cover-up:
Covers his brothers penis but doesn't believe anybody else should be made to cover-up theirs in front of your kids…
WFB (2/24/17): CNN's Chris Cuomo on Girls Not Wanting to See Male Genitalia in Locker Room: Parents Should 'Teach Tolerance'
It appears @ChrisCuomo deleted his tweet blaming a 12 year old girl and her dad for being the problem and being intolerant. Photo here: pic.twitter.com/mvwFoKW6Lr

— Ryan T. Anderson (@RyanTAnd) February 23, 2017
Chris Cuomo loves him some antifa punks…
FNC (4/30/19): CNN's Cuomo forced to explain Antifa comment during interview
MRCTV (8/14/18): CNN's Chris Cuomo Compares Antifa to Civil Rights Activists and Combat Soldiers
Chris Cuomo's involvement in the Trump-Russia hoax and his own COVID hoax…
BPR (4-2-20): CNN's Chris Cuomo perpetuates debunked Trump 'hoax' claim as he describes coronavirus symptoms
Miranda Devine: Laughs have run out for these vile Cuomo bros
Margot Cleveland: Corporate Media's Systemic Corruption Is Far Worse Than Chris Cuomo's Coverup For His Brother: How is the media's reporting, born of the incestuous relationship between leftist media and government partisans, any less troubling than the help Chris Cuomo provided his brother?
Janice Dean: Cuomo brothers canceled – here's how they turned mourners' grief into rage: Many have asked if I feel any vindication seeing these two finally pushed off the stage
VIDEO: Janice Dean rips Chris Cuomo following termination: 'It should have happened sooner'
Twitchy: With next to nothing left to lose, Chris Cuomo is apparently trying to take CNN head Jeff Zucker down with him
MORE: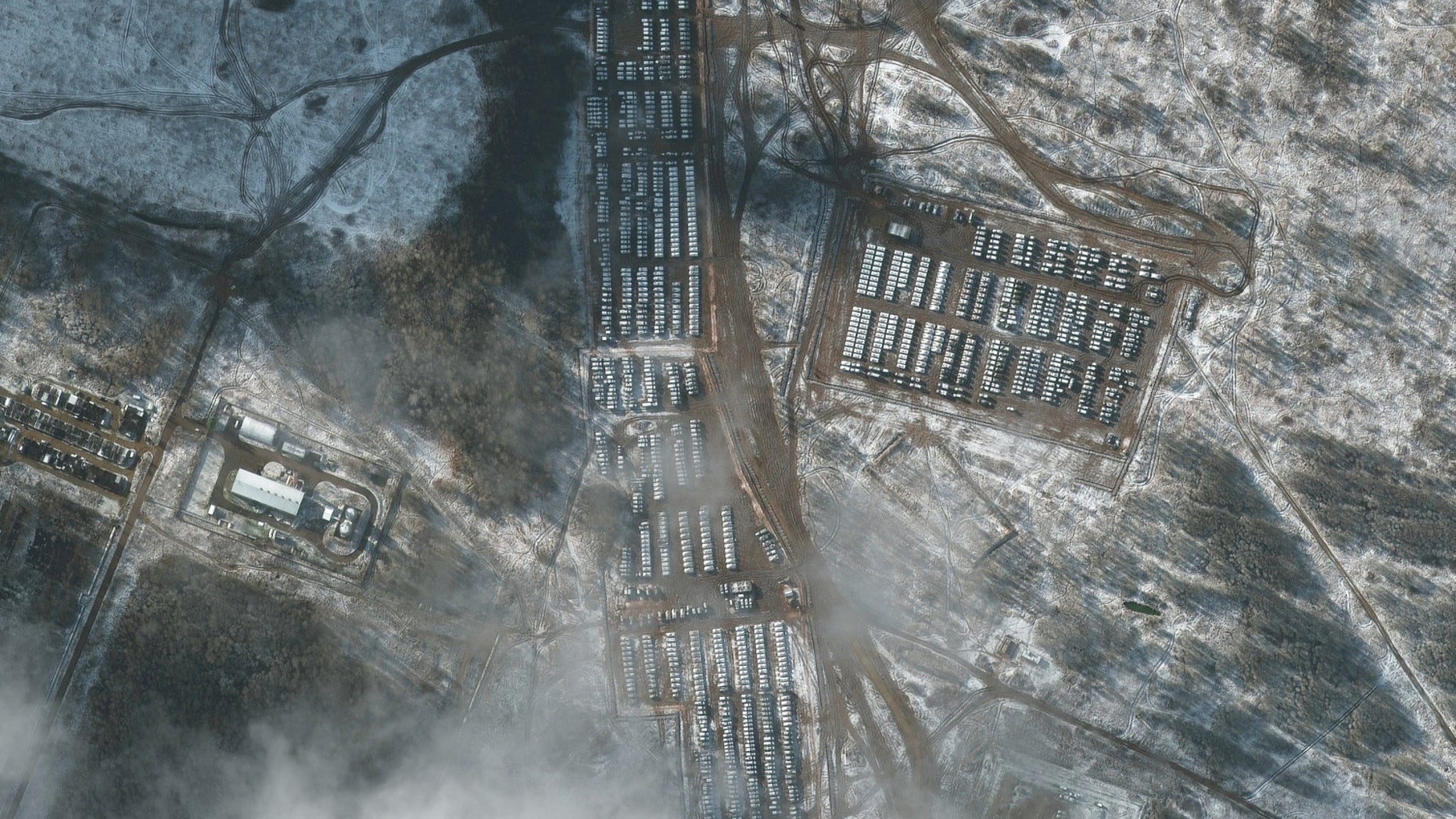 Dom Calicchio: US sees signs Russia plans a multi-front military invasion of Ukraine involving as many as 175,000 troops in early 2022: The U.S. is taking recent signaling from the Kremlin very seriously, and does not consider the matter a bluff
Jon Brown: Satellite imagery indicates Russian military activity on Ukraine border: Biden is slated to speak to Putin on Tuesday
Debra J. Saunders: Crime Reform Is Here — Do You Feel Safer? Democrat office-holders sure can't be feeling safer.
Spencer Lindquist: Critical Race Trove From California District Tells Students How To Use Witchcraft On People Who Say 'All Lives Matter': Critical race theory has been fully institutionalized at the California high school district that tried to reeducate me six years ago when I first pushed back.
VIDEO: More young Black Americans calling themselves conservative
Comrade Bill is on his way out of the NYC mayor's mansion in a couple of months, but he's not quite done screwwing-over the people of NYC…
Brooke Singman: FIRST OF ITS KIND – Big-city mayor announces 'preemptive strike' against COVID that takes vaccine mandates to new level: NYC Mayor de Blasio announces COVID-19 vaccine mandate for private sector workers. The NYC mayor called it a 'preemptive strike' against the omicron variant and a potential winter spike
Which brings us to…
David Solway: Medical Fascism, or, the Doctrine of Vaccination
Roger Kimball: Oh, Oh, Omicron! The new COVID variant is an excuse for control—the little frisson that comes with the exercise of power and lording it over other people. … I did not have "You'll find yourself agreeing with Bobby Kennedy, Jr." on my 2021 BINGO Card.
Connor Tomlinson: Vaccine Segregation And Quarantine Camps Are Flashing Warnings To Stop Covid Insanity Before It's Too Late: While patriots battle draconian Covid measures in the United States, a watchful eye must be kept on the forced medication laws subsuming Europe.
BONUS: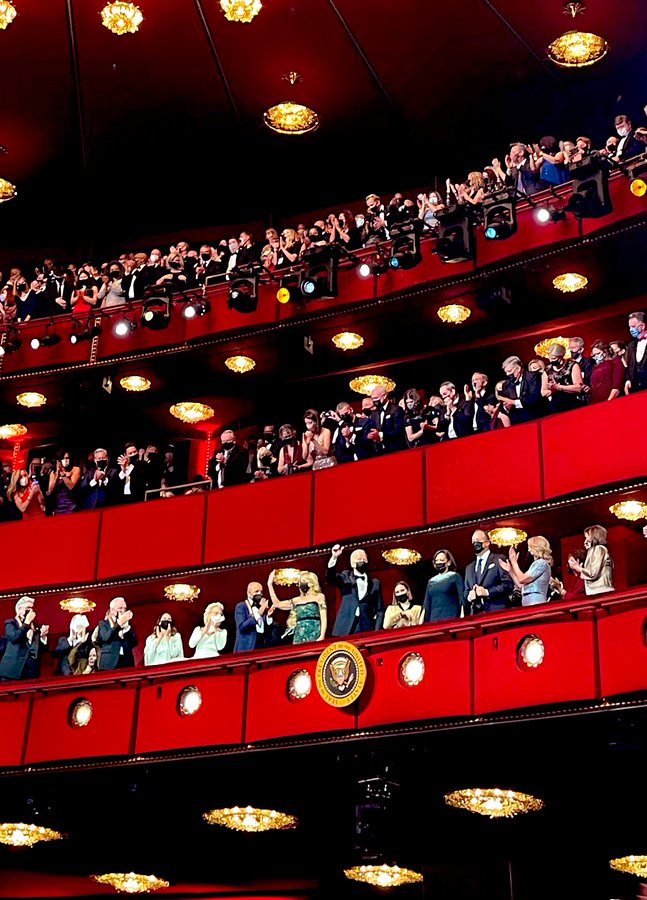 Bonchie: Joe Biden Entered the Bubble Last Night and Perfectly Illustrated the Two Americas
What could possibly be behind the exodus of working-class voters from the Democrat Party? Last night offered a big clue as Joe and Jill Biden entered the bubble that is the Kennedy Center. If you aren't otherwise familiar with the storied performance hall in Washington, DC, you may recall that it received millions upon millions of dollars in COVID "relief" while your local businesses and attractions went bankrupt last year.

The Bidens received a standing ovation during the event as David Letterman snarked about the presidential box being filled again, a clear shot at Donald Trump's prior absence. In doing so, the two Americas were perfectly illustrated…
President Biden gets a standing ovation at the #kennedycenterhonors after David Letterman says it's nice that the Presidential box is filled again. (For the first time since 2016) pic.twitter.com/Q4MhTXSLHN

— Weijia Jiang (@weijia) December 6, 2021
OH! How absolutely wonderful for the DC & celebrity elites & their giddy panting press! Yeeeaahhh.
Perhaps now Pres. Bubble and Squeak can make some time to fit in 1 or 3 seconds for the families & victims of the Christmas parade massacre in Waukesha, huh? https://t.co/hitjpMpAlb

— Maggie (@drillanwr) December 6, 2021
There will always be at least one existential crisis facing mankind at any given time. The odds the one named by media and the actual one in reality are the same are shockingly low.

— wretchardthecat (@wretchardthecat) December 5, 2021
Cortney O'Brien: Ron Klain promotes op-ed claiming 'sentiment analysis' proves media treats Biden worse than Trump: Data analytics compared coverage Biden received in first 11 months of 2021 and coverage Trump got in first 11 months of 2020
Ron Klain is pushing the WaPo claim that Biden is actually treated more harshly than Trump. https://t.co/CawNoWvAD4 It is certainly true that I never saw Trump grilled over his ice cream choices as Biden who cannot seem to hide from the cold questioning. https://t.co/ArLaGi06aK

— Jonathan Turley (@JonathanTurley) December 5, 2021
Actually, the press did indeed have fits over Trump's two-scoops, how he took his steak well-done and with ketchup, and his Cinco De Mayo Taco Bell lunch and Diet Coke consumption, not to mention their disdain for Trump's simple fast food(s) fare spreads for sports team/athelete visitors to the White House. And that's just the MSM's bizarre obsessions with Trump's food non-issue. But worse yet, what they did for five years, and continue to do today, over things that were finally found to be hoaxes and dems and media, lying about his policies that old Joe Biden tossed under the E.O. bus, but is now putting back in place because of the mess he's made in less than a year … well, you all know what I'm talking about.
~~~
~~Many thanks to Maggie and The Universal Spectator for reprint permission.
Posted by Maggie on December 6, 2021 in From the editors Less than 20 days until the holiday weekend. Yesterday evening my oldest daughter and her family sorta-kinda did their version of the "Christmas Vacation" Griswold family's Christmas tree hunt and cut, but in the dark. Thankfully they did have a saw to cut it. However, with only the family members' cellphone flashlights…
Posted by Maggie on December 6, 2021 in From the editors Less than 20 days until the holiday weekend. Yesterday evening my oldest daughter and her family sorta-kinda did their version of the "Christmas Vacation" Griswold family's Christmas tree hunt and cut, but in the dark. Thankfully they did have a saw to cut it. However, with only the family members' cellphone flashlights…