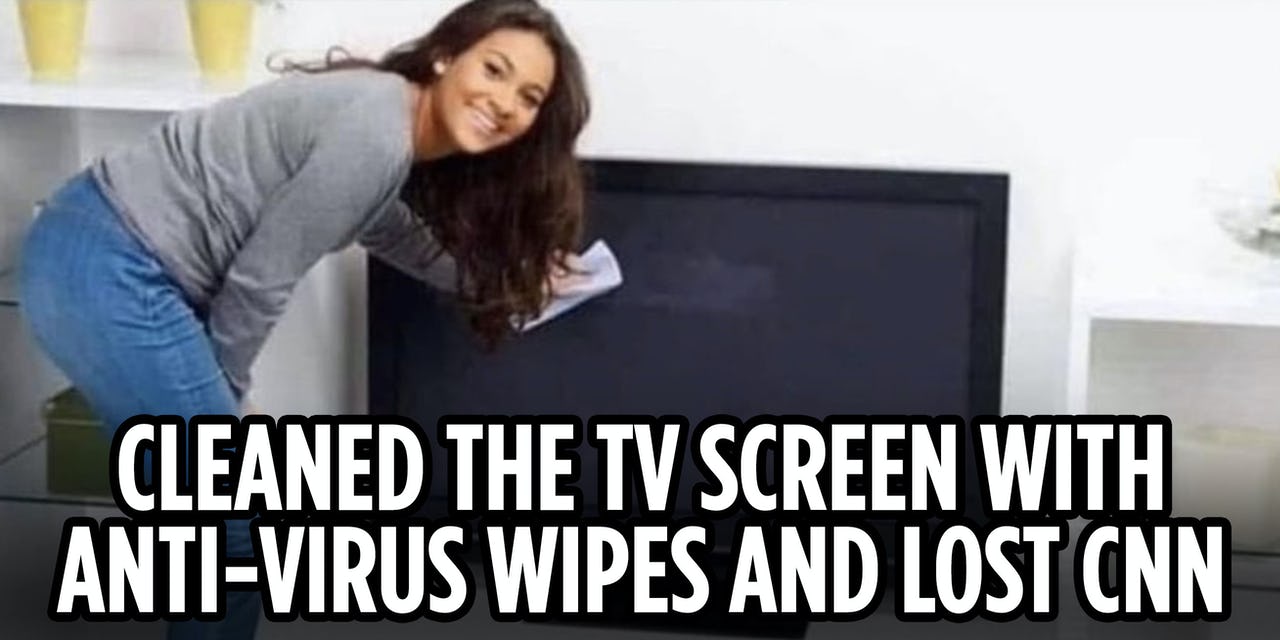 CNN Gives Wrist Slap to Chris Cuomo
Suspending the anchor for helping his brother Andrew doesn't go nearly far enough.
Stop watching CNN. And while you're at it, stop drinking out of the toilet. Fortunately, a lot of Americans are taking that advice — at least about CNN. The network Ted Turner founded 41 years ago saw its ratings slide yet again in October. Clearly, CNN doesn't know what to do without Donald Trump to scream about, and big changes may be coming. That might have just started with Chris Cuomo.
Cuomo was just suspended indefinitely for aiding his brother, former New York Governor Andrew Cuomo, throughout the latter's struggle with accusations of sexual harassment. Put another way, CNN's most-watched, $6 million-a-year primetime anchor and alleged journalist assisted his brother, the governor of one of the most powerful states in the country, with responding to charges of sex crimes. That's not journalism; it's activism.
CNN had previously done nothing to Cuomo after May revelations that he had held strategy sessions with his brother. At the time, CNN President Jeff Zucker dismissed a suspension as "punishment for the sake of punishing."
Our Mark Alexander disagreed, writing in August that it's "LONG past time for [Cuomo] to resign his stardom at CNN, that bastion of high journalism that calls itself 'The Most Trusted Name in News.'"
The network's tune changed after the New York attorney general's office released documented evidence of Chris's activism, which included providing feedback for Andrew's public statements and gathering information about forthcoming damaging stories or allegations to help his brother prepare. CNN responded that those records "raise serious questions" about its anchor's conduct. "These documents point to a greater level of involvement in his brother's efforts than we previously knew," its statement added. "As a result, we have suspended Chris indefinitely, pending further evaluation."
So, CNN's journalistic juggernaut couldn't get to the bottom of just how much its own employee was doing to aid an embattled elected official without help from the NY attorney general?
One CNN staffer wants to know, "How does he still have a job at the network? He's not a journalist."
The same could be said of virtually every other personality at CNN. As The Wall Street Journal's James Freeman writes, the offense is network-wide. "Given CNN's fawning 2020 coverage of then-Gov. Cuomo, some viewers may be wondering if Chris really is the only CNN employee related to Andrew," Freeman says. "Didn't everyone treat him like family?" That fawning came largely due to Cuomo's handling of the COVID pandemic — you know, the one in which he crushed his state's economy and was responsible for the deaths of tens of thousands of elderly New York residents. Chris advised Andrew on the pandemic, too.
CNN's on-air roster has a growing list of perverts and offenders, including Jeffrey Toobin, Don Lemon, and Chris Cuomo himself. That's a big problem, as is CNN's utter lack of journalistic integrity. There is a rumored shake-up happening, though. That could come courtesy of Discovery chief David Zaslav, who is incoming and said to be planning personnel changes and to "lean into news" instead of sensationalism. Those changes would be welcome, but we're not holding our breath.
Why? Other than the fact that Zaslav helped created MSNBC, we'll leave the answer to none other than Chris Cuomo, who in July told investigators: "There is no division between politics and media. We all know each other."
~~~
~~Reprinted with permission. See the original article here and leave some comments! 
Suspending the anchor for helping his brother Andrew doesn't go nearly far enough. Stop watching CNN. And while you're at it, stop drinking out of the toilet. Fortunately, a lot of Americans are taking that advice — at least about CNN. The network Ted Turner founded 41 years ago saw its ratings slide yet again in October.…
Suspending the anchor for helping his brother Andrew doesn't go nearly far enough. Stop watching CNN. And while you're at it, stop drinking out of the toilet. Fortunately, a lot of Americans are taking that advice — at least about CNN. The network Ted Turner founded 41 years ago saw its ratings slide yet again in October.…